On this valentines day week, enjoy sharing the most romantic and sweetest collection of Valentines day quotes about love lasting forever. Never fading. once we are in love, we want to be forever in love, until the end of time. What better thing in the world than sharing an endless love, always and forever…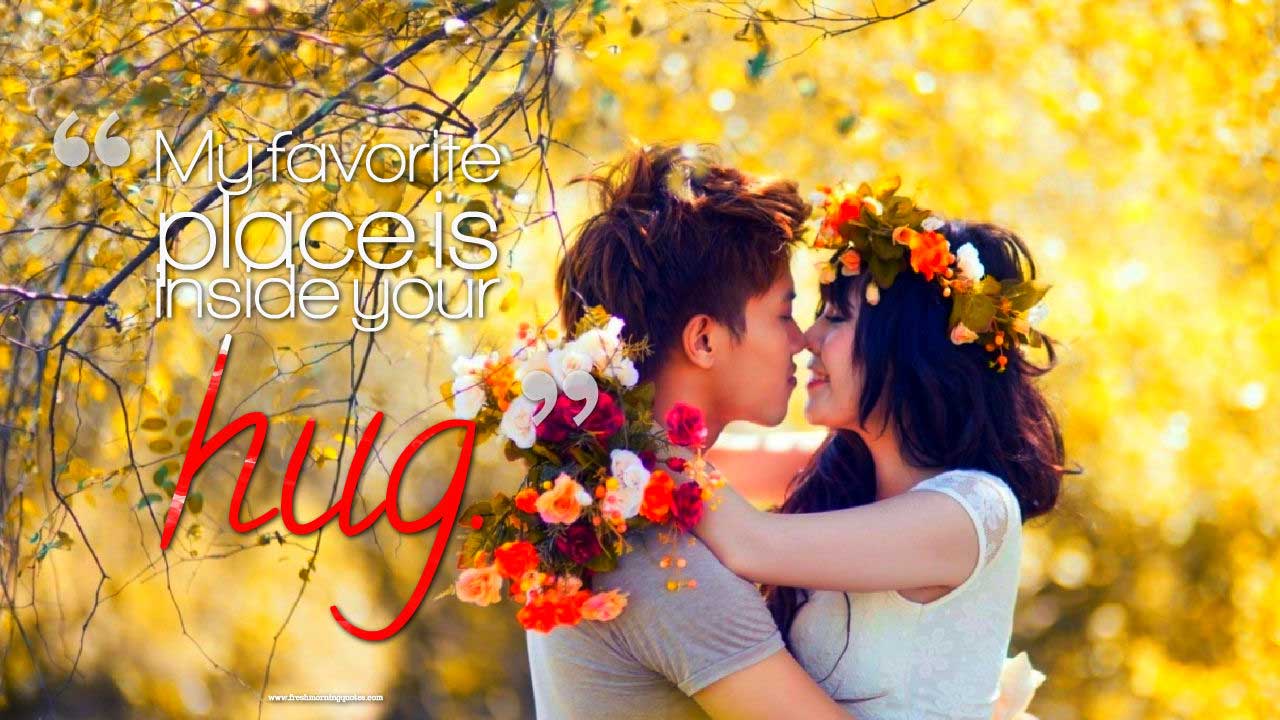 The Valentines day is the day for lovers to cherish their love and passion for each other. an centuries old tradition of giving unforgettable romantic moments to your loved ones with beautiful souvenirs. on this beautiful occasion enjoy these Beautiful Forever in Love Valentines day quotes with your loved once and have unforgettable moments together.
Forever in Love Valentines Day Quotes
Love is when there are a million things you want to say to someone, but when they look you in eyes…
---
They say nothing lasts forever, we'll have to prove them wrong.
---
There is no pretending. I love you, and I will love you until I die, and if there is life after that, I'll love you then.
---
I could lay next to you forever… or until we decide to go eat.
---
Always remember true love never fades away even if it is not reciprocated. it remains in the heart to purify and soften the soul.
---
Love doesn't need to be prefect it just needs to be true.
---
If water was a kiss, I'd send you the sea. If a hug was a leaf, I'd send you a tree. If love was forever, I'd send you eternity.
---
You don't marry someone you can live with. you marry the person who you cannot live without.
---
You will forever be my always.
---
You are my best friend as well as my lover, and i do not know which side of you i enjoy the most…
---
I still remember the feeling i felt when we first kissed.
---
Some true love turned and not a false turned true.
---
When you realize you want to spend the rest of your life with a person, you want the rest of your life to start as soon as possible.
---
Once yo find true love, don't expect to find it again. so hold on to it, hug it, embrace it while you have it.
---
If you love something let it go free. If it doesn't come back, you never had it. If it comes back, love it forever.
---
---
My favorite place is inside your hug.
---
Only an act of true love can thaw a frozen heart.
---
True love never dies it only gets stronger with time.
---
True love has a habit of coming back.
---
Live without pretending, love without depending, listen without defending, speak without offending.
---
A woman who truly loves you will be angry at you for so many things, but will never leave you.
---
A true relationship is someone who accepts your past, support your present, loves you and encourages your future.
---
True love is choosing the many things a person did right rather than the one thing he did wrong…
---
True love is like ghosts, which everyone talks about and few have seen.
---
Love may be blind but marriage is a real eye opener.
---
I swear to fiercely love you in all your forms now and forever. i promise to never forget that this is a once in a life time love.
---
Being deeply loved by someone gives you strength, while loving someone deeply gives you courage.
---
Real love is knowing someone weaknesses and not taking advantage of them. knowing their flaws and accepting who they are.
---
True love is a process. true love requires action.
---
I think part of the reason why we hold on to something so tight is because we fear something so great won't happen twice.
---
Love is when you look into someone's eyes and see their heart.
---
---
Today is the oldest you've ever been and the youngest you'll ever be again
---
I always find beauty in things that are odd and imperfect they are much more interesting.
---
Love is a meeting of two souls, fully accepting the dark and the light within each other bound…
---
An eternity is forever, and forever with you would be a dream come true.
---
Only the chaste man and the chaste woman are capable of true love.
---
Waiting is a sign of true love and patience. anyone can say i love you, but not everyone can wait and prove it's true.
---
Rare as is true love, true friendship is rarer.
---
True love leaves a memory no one can steal and a heartache no one can heal.
---
He is not a lover who does not love forever.
---
When you meet the other half of your soul, you will understand why all the others let you go.
---
First never dies but true love can bury it alive.
---
Love is when you look into someones eyes and see everything you need.
---
The course of true love never did run smooth.
---
When someone else's happiness is your happiness that is love.
---
True love has a habit of coming back.
---
---
I can't promise you forever, because that's not long enough.
---
Forever is a long, long time, but I wouldn't mind spending it by your side. Tell me, everyday, I get to wake up to that smile. I wouldn't mind it at all.
---
True love stands by each other on good days, and stands even closer on the bad days.
---
Love is our true destiny we do not find the meaning of life by ourselves alone we find it with another.
---
Some people are so poor, all they have is money.
---
I am still amazed by how i enjoy every minute i spend with you.
---
Miss you each day, everyday and all the time.
---
The saddest thing about love… is that not only the love cannot last forever, but even the heartbreak is soon forgotten.
---
True love is rare, and it's the only thing that gives life real meaning.
---
The ones who love you will never leave you. even if there are hundred reasons to give up, they will find one reason to hold on.
---
I will love you all my life and when I die I will still love you through eternity and beyond.
---
True love doesn't have a happy ending because true love doesn't end.
---
True love is about growing as a couple, learning about each other and not giving up on each other.
---
The best part of being in love is not being together everyday. it's being assured that even though you're…
---
True love stories never have endings.
---
---
True love isn't easy, but it must be fought for. because once you find it, it can never be replaced.
---
I wonder if it's possible to have a love affair that lasts forever.
---
Only those who care about you can hear you when you're quiet.
---
You Will Forever Be Mine
---
Love is patient, love is kind, and what our love expresses is true. no amount of tragedy can tear,…
---
You've never left my mind since that day.
---
Two lives, two hearts joined together in friendship united forever in love.
---
Love is a brief moment for which you hold forever.
---
If you love someone more then anything, then distance only matters to the mind, not to the heart.
---
When you fall for someone's personality everything about them becomes beautiful.
---
Distance means so little when someone means so much.
---
A flower does not think of competing with the flower next to it. it just blooms.
In this article, we have shared some of the best forever in love valentines day quotes for her that will make her feel your love. we hope you have enjoyed our beautiful heart touching love forever quotes for her. do check out our valentines day quotes section for more content on valentines day.
You may also love :
Heart Touching Love Quotes for Him from Her
100+ Heart Touching Love Quotes for Him
100+ Heart Touching Love Relationship Quotes