The best romantic cute things to say to your crush. when you have a crush on someone and wishes to express your heart to make a conversation, read these romantic words for you. The first part of making impression is the most difficult part to make an impression. it's also the most important part on starting a relationship for everyone.
If you want to make a good impression on your crush, try using some of these different ideas. once you have their interest, you should always try to draw them out.  talk about their hobbies, interests and history to make an unforgettable impression. without further words, read through our romantic cute things to say to your crush.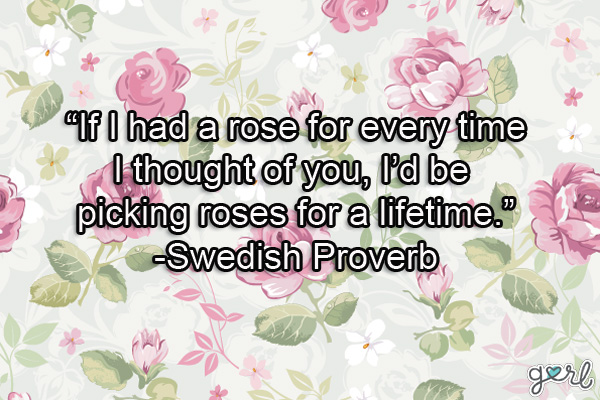 See also : Cute Things to Say to Your Girlfriend
Romantic Cute Things to Say to Your Crush
I smile when every time I look at you. Your eyes should have a built-in camera.
---
The more we are together, the more I feel like you accept me for who I am. Do you feel the same way?
---
Here's to the awkward moment when you are spotted staring at the most gorgeous person in the room.
---
People say perfection doesn't exist. I guess they have not seen you yet.
---
You know what? I never, ever planned to like you this much and I never thought you'd be on my mind this often. Came as a total surprise but I'm loving it!
---
I wish life had a pause button. I would pause every moment we spend together.
---
I did not now that angels were allowed to walk on earth.
---
Of all the things I have in my life, you are the one thing that makes me feel fortunate.
---
I am afraid I would go crazy If I ever lost you.
---
Your word is my favorite sound, your name is my favorite word, your hug is my favorite site.
---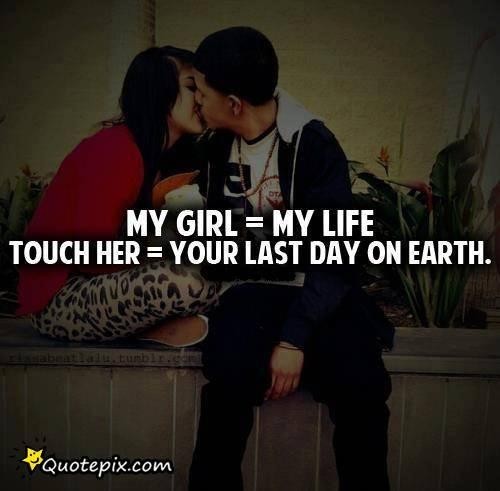 ---
You make my heart race without doing a thing.
---
Bee loves honey, Miss love money, Flower love due, But… I LOVE YOU.
---
I wanna grow old with you.
---
I like to freeze the moments when I'm with you, but even an hour flies past like a second.
---
You brighten my day with the sound of your voice, so call me ASAP- I want to hear it.
---
Earlier today, I was thinking about rearranging the alphabet. Do you want to help me? I was thinking of putting U and I next to each other.
---
For the last 24 hours, 1440 minutes, and 86400 seconds, I have missed you.
---
If I get a chance to change my appearance, I will transform myself into octopus so that I can hold you with more arms.
---
Whenever I am texting you, you can safely assume that I am smiling. The very thought of you lights up my outlook and makes everything seem so much brighter.
---
I want to make time stand still when I'm with you, but time always finds a way to fly past.
---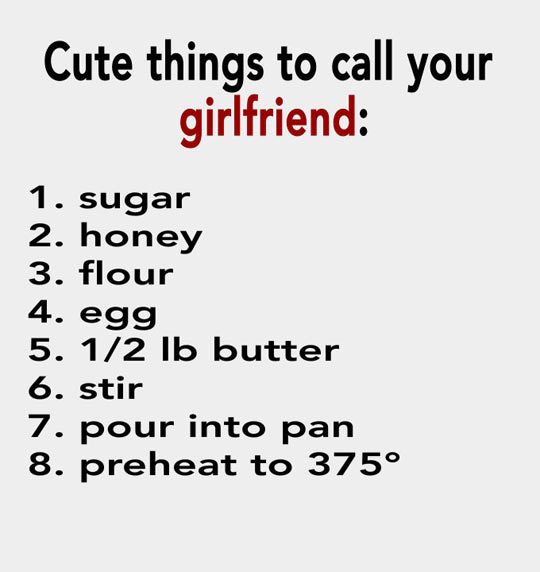 ---
If our love where like the rose it would have to be a new breed that has no thorns.
---
When next time you see a shooting star falling from the sky, close your eyes immediately & make a wish. It worked when I wished for you!.
---
It is official: I am stricken with the Buzz Light year love bug. I love you to infinity and beyond!
---
I can seize this world with my single hand as long as my other hand is holding yours.
---
If I had ever known, dating you would feel this much fun, I could have started dating you right from my age of 10.
---
You gave me a thirst to become a better man so that I can be worthy of your love.
---
Just one message, look or touch from you is enough to send my spirits soaring through the roof. Baby, you mean everything to me.
---
If I could wish for anything on earth, it would be for you to be with me right now.
---
Some people die younger because god loves them too much, but I'm still on earth because someone loves me more than god.
---
I Wish I could shrink you to a pocket-sized object so that I can keep you always with me.
---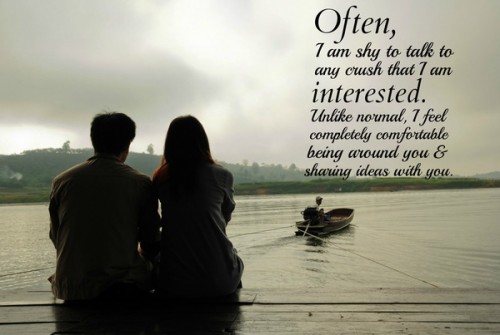 ---
We must have lived as the perfect couple in another life too because I feel the intimacy right from our first sight.
---
If you will be my prince, I can be your Cinderella. Or your Sleeping Beauty. You decide. 😉
---
The way you look every time I say goodbye makes it so hard for me to walk away from you.
---
I always thought that happiness started with an H, but now I see that it starts with U.
---
You deserve the world, but since I cannot give that to you, I will give you the next best thing, which is my world.
---
You are the only girl I love right now, but in about ten years, there will be another. She will be calling you "mommy".
---
You must be the god's masterpiece. He must have wondered when he finished creating you.
---
I can stare at you all round the clock forgetting to blink my eyes forever. But I would still feel like it is not enough.
---
.Hugging my pillow, I think of you and spending my every night.
---
You are looking gorgeous today just like every other day.
---
I wish my arms could find you when I Wake up.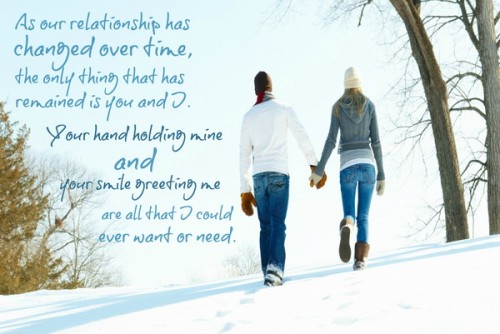 Sweet & Cute Things To Say To Your Crush
Hey you! Just wanted to let me know that you make me act like an idiot every time you are nearby me. 😉
---
When I first saw you, I was too shy to say anything. It took all of my energy to respond to just your simple, "Hello".
---
You take my breath away and leave me speechless.
---
Babe, you are my dream girl, and like my parents always say, never give up on your dreams.
---
When every time I feel low, I just close my eyes and think of you!.
---
I love all the stars in the sky, but they are nothing compared to the ones in your eyes!
---
I wouldn't tolerate the pain of missing you when you are not around. Can you stay little longer?
---
Love is sweet when it's new, Love is sweeter when it's true, but sweetest when the one loving is you.
---
My life has never been the same since I met you.
---
You make every other girl feel so inferior.
---
I can't wait to see you again.
---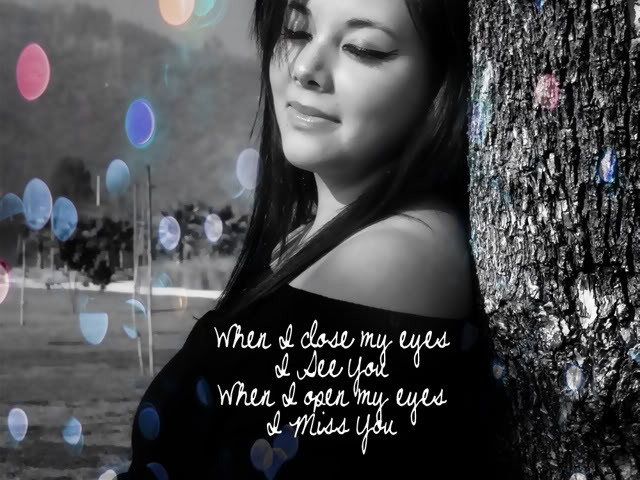 ---
If you asked me to I would walk miles to be with you but please never tell me to go away.
---
Words can't explain what a wonderful person you are.
---
Everything that I need or want is within your power to give me.
---
I treasure every inch of you. I will not give even a bit of you to anyone.
---
You are the only girl I love in this whole world now, but there would be another girl in about five She would be calling you "MOMMY."
---
I start my day with you on my mind and end my day with you in my dreams.
---
Talk to me often. My ears are longing to hear your hot voice.
---
How do you look amazing all the time?.
---
.My knees are hurting. Don't make me fall for you every day.
---
If I could be anywhere with anyone, it would be there with you. I am simple in my needs and wants. All I want and need in life is to be with you.
---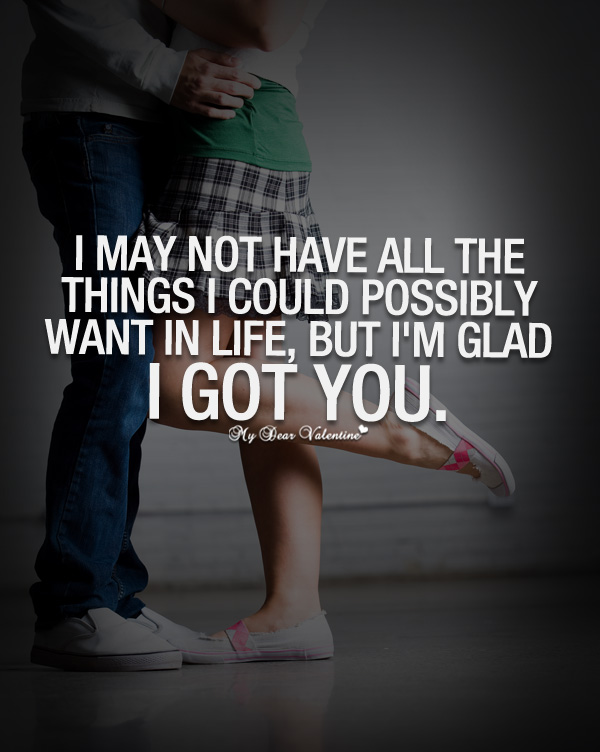 ---
I love that we met, I like it that nobody got you before I did.
---
I love all the stars in the sky, but they are nothing compared to the ones in your eyes.
---
It is hot in here. Is it weather or is it just you?
---
A DOCTOR can save my life. A LAWYER can defend my life. A SOLDIER can give me a peaceful life. But only You can give me a MEANINGFUL LIFE
---
When every time I hold you close, I fight with my inner demon to let you go.
---
I love you more than you could ever Imagine.
---
Life without you is like a broken pencil, pointless.
---
I'm just sitting here thinking of you and wanted to tell you that I love you.
---
We should have the real-time version of time traveling machine so that we can rewind the magical moments when our eyes met for the first time until we feel enough.
---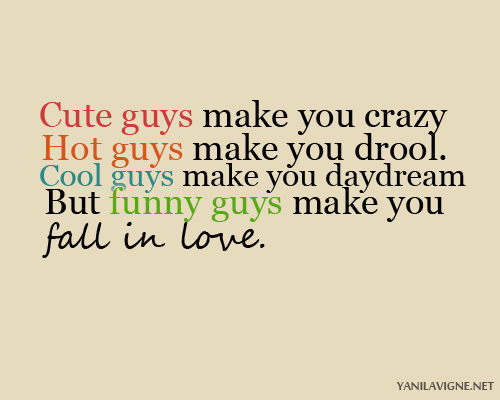 ---
All I want in life is to be the reason behind just one of your smiles. You are the reason my face lights up the room when you enter the doorway and I want to be the reason behind your happiness, just once.
---
You've made my dreams come true.
---
I guess we are like swans; we are always meant to be together.
---
I think of you and kiss my pillow before I fall asleep every night
---
You should know that I have started to like you less now…mostly because I have started to love you more.
---
The way you look at my eyes when every time I bade goodbye makes it really hard for me to walk away from you.
---
I wanna kiss every bit of you literally.
---
Loving, you is like a copied assignment which I can't explain.
---
You should have my eyes to yourself for a moment so that you would know how special you are.
---
I am the happiest person on the planet when you are with me.
---
Do not change yourself even a bit, because I just love the way you are now.
---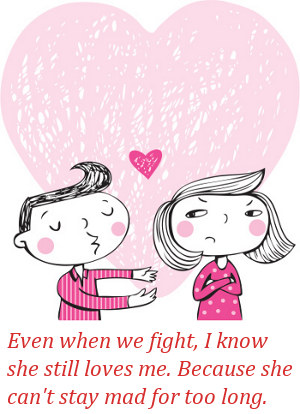 ---
When you smile my heart beats as if I ran a mile and it keeps me happy for a long while
---
Seeing you is like having my picture taken: even if I don't want to, I always smile.
---
I didn't believe the concept of soul mate until I see you.
---
Often, I am shy to talk to any crush that I am interested. Unlike normal, I feel completely comfortable being around you and sharing ideas with you.
---
I can't wait any further to spend the rest of my life with you.
---
Your lips are like a drug to me. I can't simply resist myself to stop kissing you.
---
Having you besides to me, I really don't care about the rest of the world.
---
Our love is like the waves in the sea, sometimes calm, sometimes tempestuous but always there.
---
Although I felt like I was preparing for something throughout my life, I only figured out what it was when I first met you.
---
The whole world may cry seeing me beside It's not my fault. Everything is fair in love and war.
---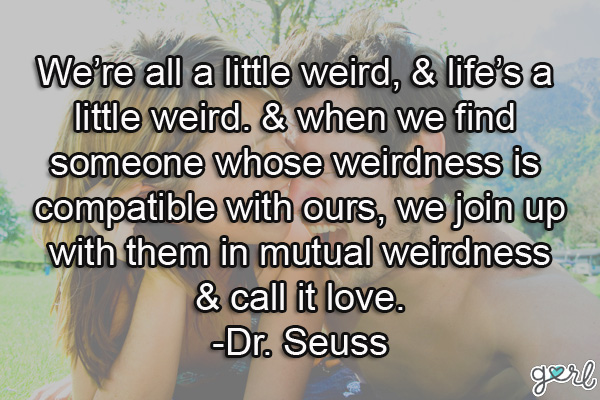 ---
The alphabet got it wrong, but the keyboard is right. Take a look at your laptop and you will see that "U" and "I" are placed next to each other. This is the way it always should be.
---
Dear Crush, Just a heads up, but you should watch out for a guy in a red suit this Christmas. He may be stealing you away since I put you on my Christmas list.
---
I wish I could wake up right next to you.
---
I would do anything to make you smile.
---
If I can start a day with you, I would never think of having a coffee.
---
Do you know how wonderful it is to wake up every day knowing I have you? You're perfect. I love you.
---
You could have chosen any guy in this world, but still you chose me.
---
You are a magician. Whenever I look into your eyes, all I can see is you. Everything else disappears.
---
Every night, I am depressed to go home and leave you. The only thing that makes my night worthwhile is the thought that I will see you again in my dreams. Being with you has been the best experience of my life time.
---
It must be difficult for you to be around metals because you attract me always.
---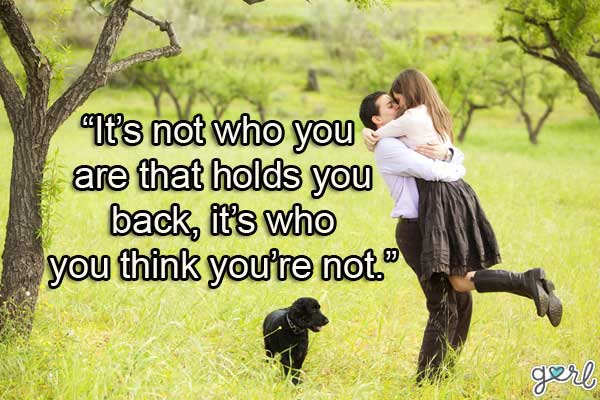 ---
All I want is to be the reason that you fall asleep each night with your phone held in your hand.
---
You must be the daughter of Sun. You brighten up my day whenever I see you!.
---
If loving you was against the law, I'd be happy to spend the rest of my life in prison.
---
If possible I would like to point out that we should be together. Like now. You like me, baby, and I like you. Why can't we just be together?
---
You brighten up my day every time I see you.
---
I think God was high when he created you because there's no one else who comes so close to perfection.
---
Falling in love with you is the second best thing in the world because finding you was the first.
---
I have the perfect life now that you are a part of it.
---
If every word that I said could bring that gorgeous smile to your face, I would keep talking forever.
---
Even if I could choose between any man in the world, I would still choose to be with you. You are all that I ever wanted.
---
I feel a racing heart beat when every time I see you!.
---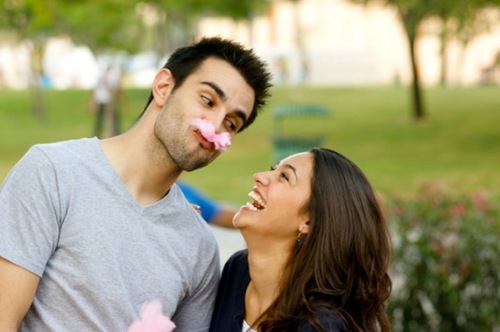 ---
You are pretty as a peacock, cute as a rabbit, cuddly as a kitten, chirpy as a lovebird, to put it straight you are just amazing.
---
Its big, it's warm, and it's fuzzy. Before you get any ideas – it's a big HUG from me to you!
---
You make me excited like a child at the theme park.
---
Your eyes are so expressive and beautiful I can't help but get lost in them.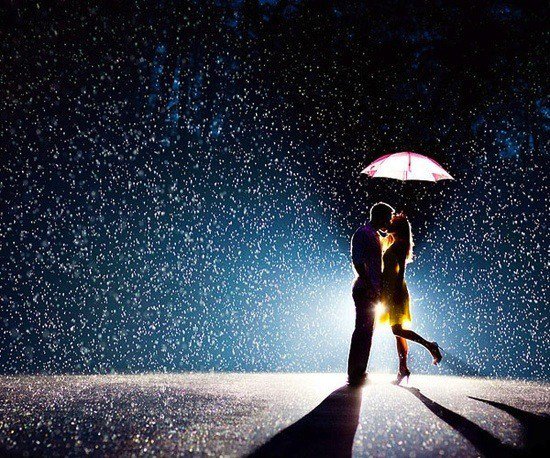 We hope you enjoy these romantic cute things to say to your crush, hope you have a great time with your crush and start a good relationship. make sure always make your crush feel comfortable in your talks and don't over stress. share these beautiful words with your crush, also on social networks like Facebook, Twitter and Google+
see also : 101 Sweet Things to Say to a Girl