The most extremely romantic love quotes you will ever read. being romantic is essential when you are in love, or fall in love. it's the romantic moments we go through our first day's counts on the life of a strong relationship. even if it's about your girlfriend or yourself. both of you need to have some good taste of being romantic.
For some couples who start their relationship as good friends and fall in love it's always easy to communicate. but some are just starting their days as fresh lovers and they always need some help being romantic. so we have here collected some of the most amazing romantic love quotes that makes you count every second of your relationship.
10 Best Romantic Love Quotes
Never Ignore A Person Who Loves You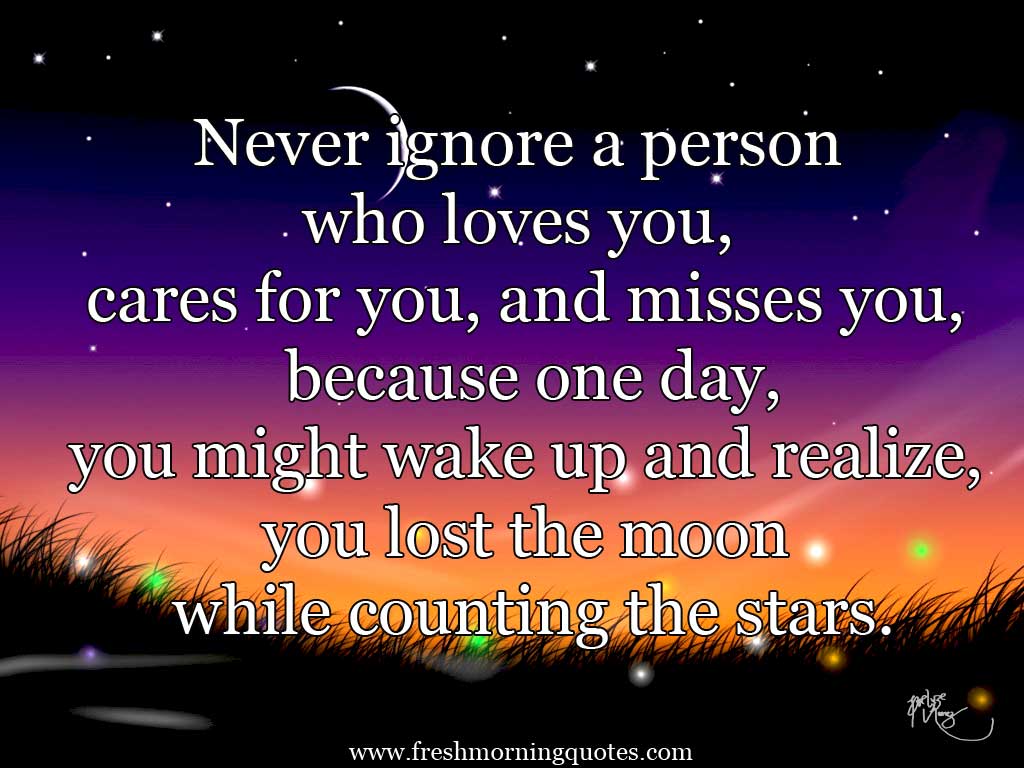 Never ignore a person who loves you, cares for you, and misses you, because one day, you might wake up and realize, you lost the moon while counting the stars.
Never Take Someone For Granted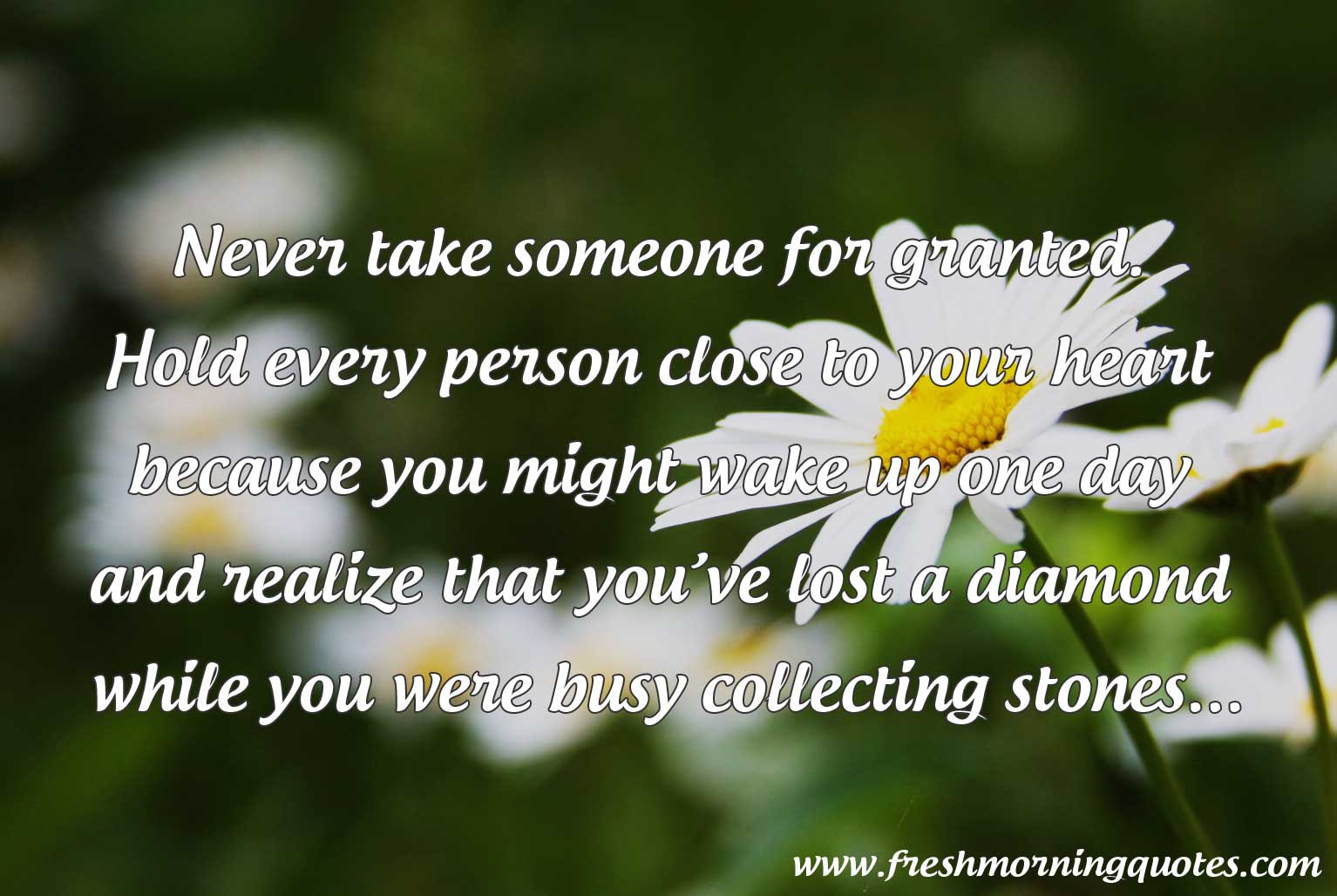 Never take someone for granted. Hold every person close to your heart because you might wake up one day and realize that you've lost a diamond while you were busy collecting stones…
Every girl wishes for the guy who fights with whole world just to be with her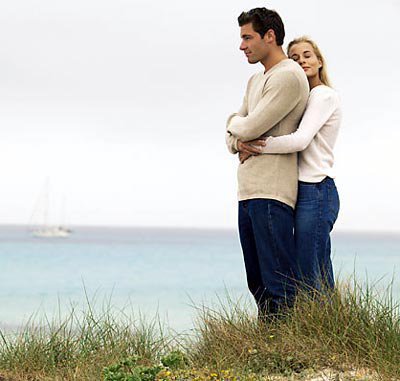 Every girl wishes for the guy who
fights with whole world just to be
with her
And,
Every Boy wishes for such girl
who holds his hand just to make
him sure that
she's always there for him and
will never leave him
whatever would be the condition
When I say I love you
When I Say I Love You..
Believe Me It's True…
When I Say Forever..
Know I'll Never Leave You…
When I Say Goodbye..
Promise Me You Won't Cry ..
Cause The Day I'll Be Saying That..
Would Be The Day I Die.. !
I Promise, I'll never Leave you
I Promise, I'll never Leave you.
A little voice of yours makes me feel alive
A little hug of yours makes me feel happy
A little care of yours makes me feel perfect
A little love of yours makes me feel Complete
& a little ignorance of yours kills me inside
I find my reason for living in those moments
Which I have spent in your care, with u
Now whatever pain I may get
I will never regret loving You
My life was like a moonless night – twilight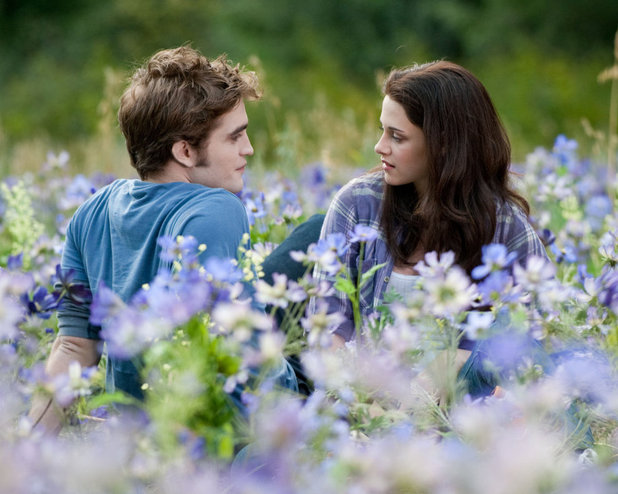 "Before you, Bella, my life was like a moonless night. Very dark, but there were stars, points of light and reason. …And then you shot across my sky like a meteor. Suddenly everything was on fire; there was brilliancy, there was beauty. When you were gone, when the meteor had fallen over the horizon, everything went black. Nothing had changed, but my eyes were blinded by the light. I couldn't see the stars anymore. And there was no more reason, for anything."
I love you so much that words can't explain
I love you so much that words can't explain
this joy that I have for you.
When I am at the weakest point of my life
you are there encouraging me to run this race
…because I am not only cause you are there with me.
…You are on my mind day and night.
When we are apart I picture you gracious smile and gentle hug.
I can let my feelings out to you and won't regret it
because no matter what is you are always on my side.
I thank God for sending me someone like you who is precious and loving.
So I can truly say that you are the Angel of My Life !!
I just can't live without you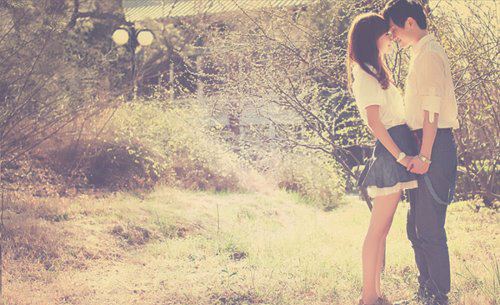 I am holding my feelings tight,
Seems like I can't win this fight,
I just wanna make everything right,
But I keep loving you day and night,
if you could see what I am going though,
You will know my love is pure and true,
If you love me give me a sign or clue,
Because I just can't live without you..!!
Love Me For Who I Am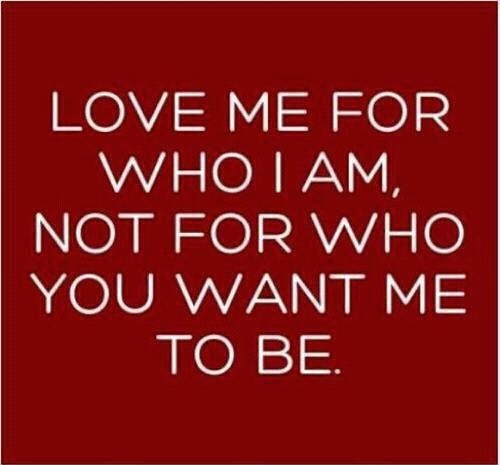 Love me for who I am, not for who you want me to be.
See also : 30 Heart Touching Romantic Quotes for you
Extremely Romantic Love Quotes You will ever Read
"I want everyone to meet you. You're my favorite person of all time." ––Eleanor and Park by Rainbow Rowell
"I knew the second I met you that there was something about you I needed. Turns out it wasn't something about you at all. It was just you." ––Beautiful Disaster by Jamie McGuire
"And in her smile I see something more beautiful than the stars."––Across the Universe by Beth Revis
You're my everything. Everything else is just…everything else.
In my wildest dreams, you always play the hero. In my darkest hour of night, you rescue me, you save my life.
I didn't plan on falling in love with you… Neither of us could control what was happening to us.
No matter what has happened. No matter what you've done. No matter what you will do. I will always love you. I swear it." ––Defiance by C.J. Redwine
"It's one thing to fall in love. It's another to feel someone else fall in love with you, and to feel a responsibility toward that love."––Every Day by David Levithan
I love you as one loves certain dark things, secretly, between the shadow and the sou.l" by Pablo Neruda
"I want everyone to meet you. You're my favorite person of all time." by Rainbow Rowell
If you live to be a hundred, I want to live to be a hundred minus one day so I never have to live without you.
Love me when I least deserve it because that is when I really need it.
You may hold my hand for a while, but you hold my heart forever.
One day, I caught myself smiling without no reason, then I realized I was thinking of you.
Everyday, I fall in love with you more and more. Well, not everyday, yesterday you were
"I never loved you any more than I do, right this second. And I'll never love you any less than I do, right this second."––Beautiful Creatures by Kami Garcia, Margaret Stohl
Never knew what love was until I met you, then when distance pulled us apart, I found out what true love is.
"If you live to be a hundred, I want to live to be a hundred minus one day so I never have to live without you." by A.A. Milne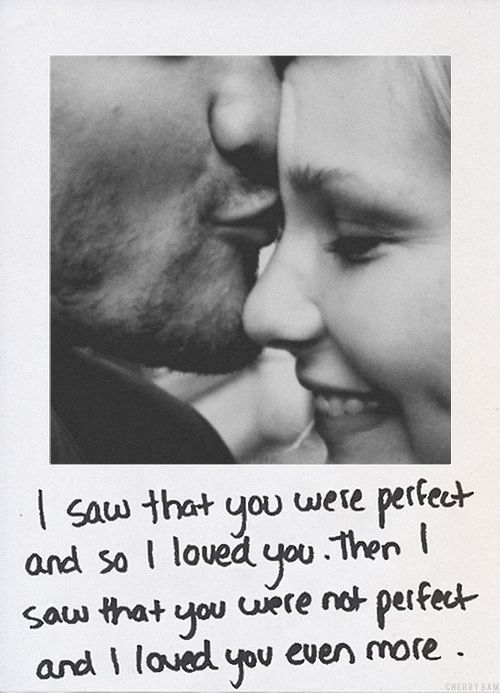 "I wanted to tell you that wherever I am, whatever happens, I'll always think of you, and the time we spent together, as my happiest time. I'd do it all over again, if I had the choice. No regrets."––Boundless by Cynthia Hand
"I love you. Remember. They cannot take it" ––Delirium by Lauren Oliver
"I love you the way a drowning man loves air. And it would destroy me to have you just a little." ––The Crown of Embers by Rae Carson
"Sometimes I can't see myself when I'm with you. I can only just see you."––Tiger Lily by Jodi Lynn Anderson
Every day and night, my mind is filled with thoughts of you. As long as the sun
Give me a kiss and I'll serenade you among the stars. Give me your love and I will pluck each star to set at your feet.
My favorite place in the world is lying in your arms, gazing into your beautiful eyes.
And when her lips met mine, I knew that I could live to be a hundred and visit every country in the world, but nothing would ever compare to that single moment when I first kissed the girl of my dreams and knew that my love would last forever.– Nicholas Sparks, Dear John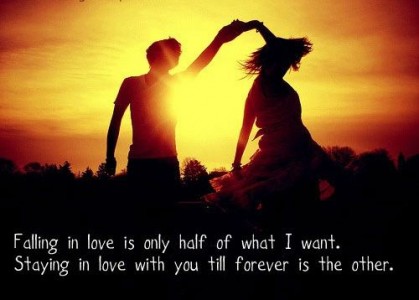 See also : 30 Best Quotes On Love With Images
These true romantic love quotes can be written on a beautiful valentines day card and givn to your partner. or you could just say it to her looking in her eyes. for that you must change this romantic quotes in your own way like, calling her name within the quotes or making it more adapted to situations. these amazing romantic love quotes are collected from all over selected resources like books, movies and other authors. we hope you guys have found some beautiful romantic love quotes here. share them with your beloved ones as messages, Facebook status, tags and in Whatsapp chat. make your relationship more deeply. enjoy our quotes!