The collection of Good Friday messages and quotes. Good Friday stands as one of the most important holidays on the Christian calendar each and every year, as it's when Jesus Christ has died and for this memory of Christ people goes to church and pray. people wear black dress on these events and they kiss on cross which is the symbol of Jesus.
For those people who want to express your compassion toward good Friday, we have collected some of the most heart touching good Friday messages and quotes with words from Jesus and Bible to share on social media. have a peaceful Good Friday for all of you and your family.
Good Friday Messages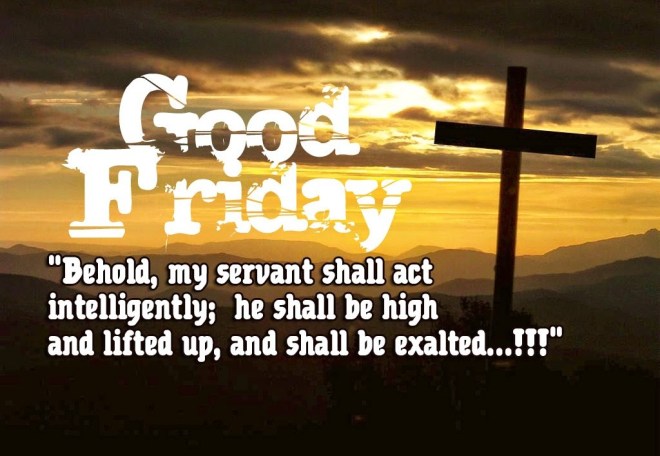 Good Friday.
Way of the Cross.
Fasting and abstinence.
Examine consciousness.
Have a day very blessed.
---
On This Holy Day
May His Light Guide Your Path
May His Love Grace Your Heart
And May His Sacrifice Strengthen
Your Soul !
GOOD FRIDAY
---
When u face problems in life,
don't ask GOD to take them away.
Ask Him to show His purpose,
Ask ways how to live a day searching his purpose for u
---
He Showed Us The Way
He Has Long Been Gone
And Yet In Our Hearts
His Name Shines On.
---
Sometimes I want God 2 be so
comfortable in my heart that He
could sit back in a lounge chair,
when all the while
He is looking for a throne
For God so loved the world
That he gave his only begotten son
To be crucified & perished
For the sins of the world
And saved humanity
May God bless us all on this
Good Friday!
---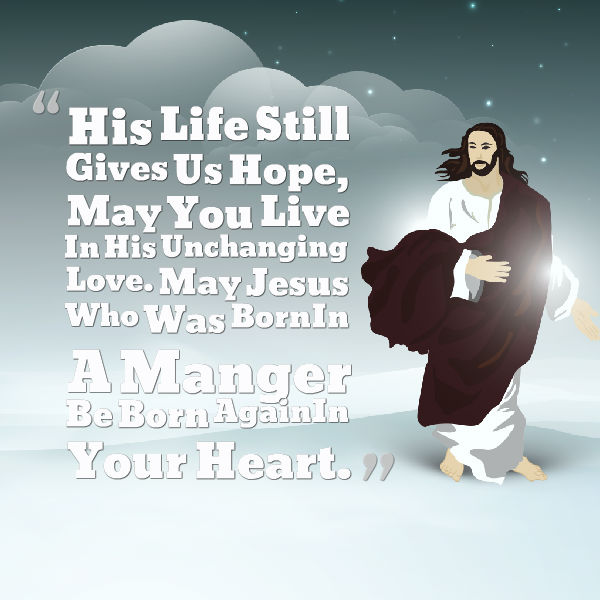 ---
I know Jesus is with you?
But I'll also be there for you?
Whenever you need me?
Have a blessed Good Friday!
---
Jesus Christ Is The Same Yesterday
And Today And Forever. His Life
Still Gives Us Hope, May You Live
In His Unchanging Love. May Jesus
Who Was Born In A Manger Be Born
Again In Your Heart.
---
I am the witness
to his fearless death.
I am a token of his
last promise
Forgiveness
I am the CROSS
Blessings on Good Friday.
---
Praying Dat Da Lord
Holds U In His Luv
And Blesses U Wid
His Grace… On Dis
Holy Day & Always!
---
Jesus drew the sinful expectations of the world unto himself,
Absorbed them & bore them on the cross,
His death was the death of sin itself,
Let's pray to him and make our faith strong,
Have a Blessed Good Friday!
---
Good Friday In My Heart, Fear
& Affright My Thoughts Are
The Disciples When They Fled
My Words The Words That Priest
& Soldier Said My Deed The
Spear To Desecrate The Dead.
Good Friday Quotes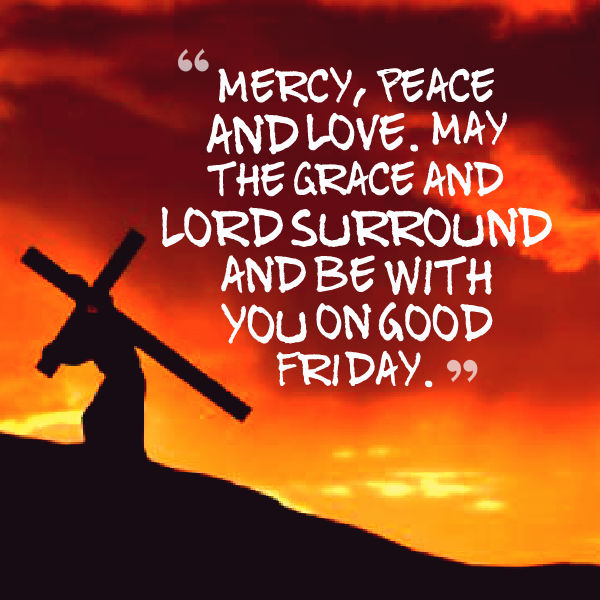 Mercy, peace and love. May the grace and Lord surround and be with you on Good Friday. – Unknown
---
"Stoning prophets and erecting churches to their memory afterwards has been the way of the world through the ages. Today we worship Christ, but the Christ in the flesh we crucified." – Mahatma Gandhi
---
So might we join the pupils of our Lord, keeping confidence in Him regardless of the torturous killing, and making prepared, by our steadfastness to Him in the times of His murkiness, for the time when we should go into His triumph in the times of His light.
---
And about the ninth hour Jesus cried out with a loud voice, saying, 'Eli, Eli, lemasabachthani?' that is, 'My God, my God, why have you forsaken me?
---
He himself bore our sins in his body on the tree, that we might die to sin and live to righteousness. By his wounds you have been healed.
---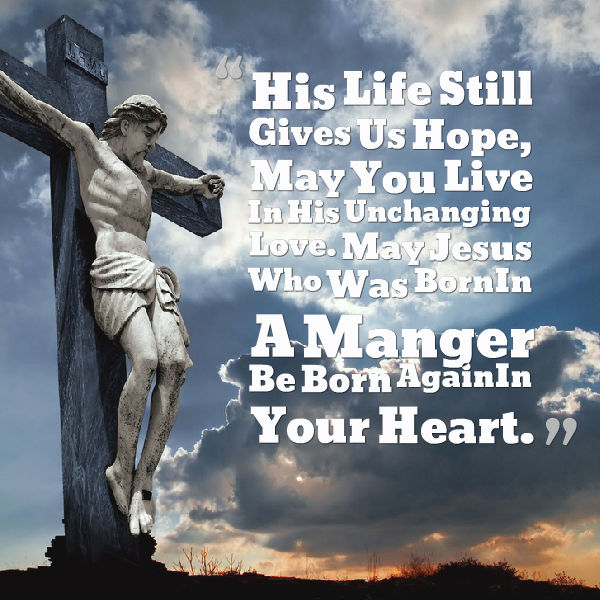 ---
Arise, shine; for thy light is come, and the glory of the LORD is risen upon thee. For, behold, the darkness shall cover the earth, and gross darkness the people: but the LORD shall arise upon thee, and his glory shall be seen upon thee. – Isaiah 60:1-2
---
The cross was two bits of dead wood; and a powerless, passive Man was nailed to it; yet it was mightier than the world, and triumphed, and will ever triumph over it.
---
It's Good Friday. Good because 2000 years ago the events of today prove that we matter to God. Unknown
---
Our Lord has written the promise of the resurrection, not in books alone but in every leaf in springtime. – Martin Luther
---
And they will mock him and spit on him, and flog him and kill him. And after three days he will rise.
---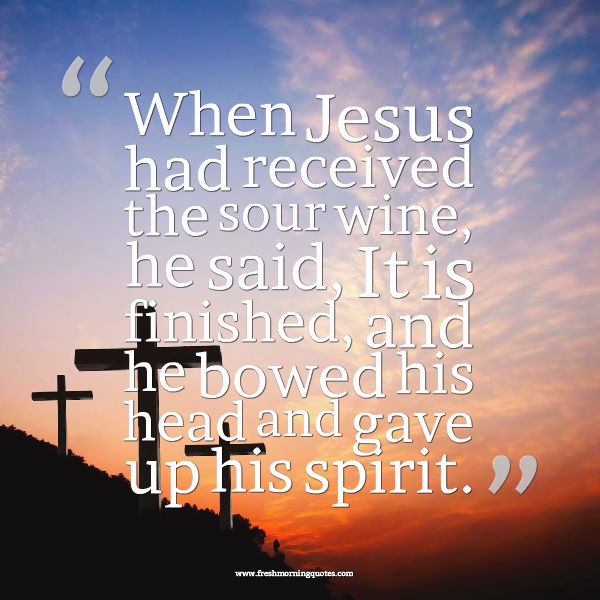 ---
The way of the cross is the way of suffering. Christians are called to die, not kill,in order to show the world how they are loved by Christ.
---
You know that after two days the Passover is coming, and the Son of Man will be delivered up to be crucified.
---
The Lord lights up our way into eternal bliss. Good Friday. – Unknown
---
When Jesus had received the sour wine, he said, It is finished, and he bowed his head and gave up his spirit.
---
Remember, the Savior offered His forgiveness to others before they wanted it…The Redeemer's first word from the cross is a prayer not for those who are lovable, but for those who are thoroughly detestable.
---
For he taught his disciples, and said unto them, The Son of man is delivered into the hands of men, and they shall kill him; and after that he is killed, he shall rise the third day. – Mark 9:31
---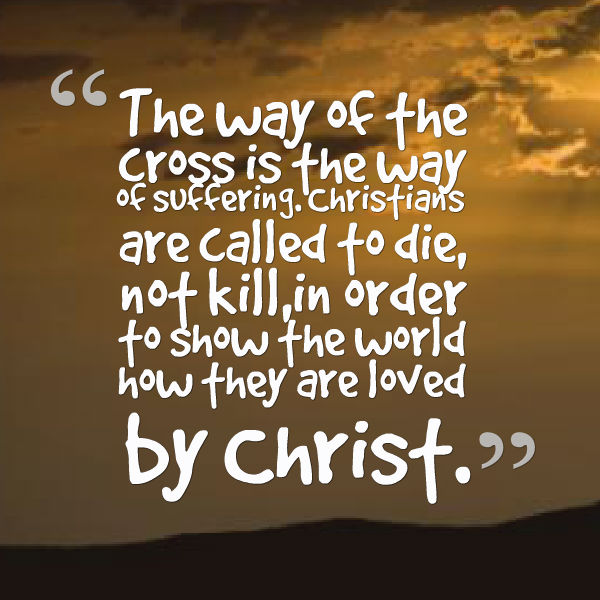 ---
2,000 years back one man got nailed to a tree for saying how awesome it would be if everybody was pleasant to one another for a change.
---
By the cross we, as well, are killed with Christ; however alive in Christ. We are no more revolts, yet workers; no more hirelings, yet children!
---
On this Good Friday may we never forget the true meaning of Easter – 'For when He was on the cross, I was on His mind." – Unknown
---
It was the day of Preparation, and the Sabbath was beginning.
---
The marvel of heaven and earth, of time and eternity, is the atoning death of Jesus Christ. This is the mystery that brings more glory to God than all creation.
Good Friday Inspirational Quotes about Christ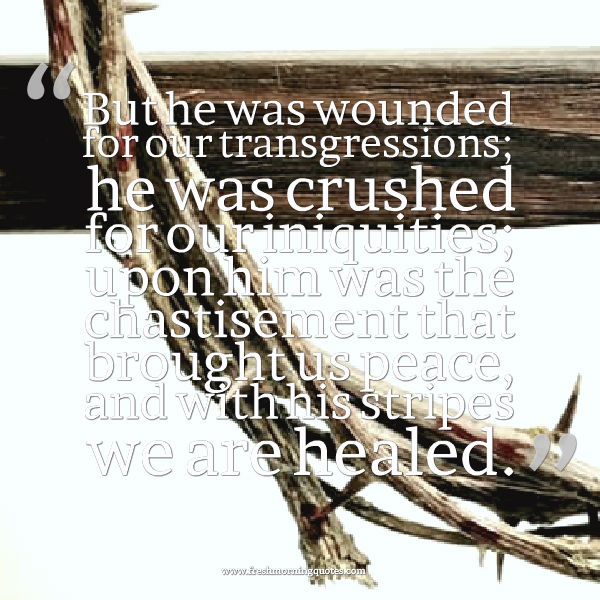 Good Friday. Way of the Cross. Fasting and abstinence. Examine conscience. Have a really blessed day. – Unknown
---
Easter is the demonstration of god that life is essentially spiritual and timeless.
---
Jesus said to her, I am the resurrection and the life. He who believes in me will live, even though he dies And whoever lives and believes in me will never die GOOD FRIDAY
---
May your faith in the god, Bring peace to your heart, This good Friday and always Have a blessed good Friday
---
Happy easter!! A peaceful easter Celebration to all, Wishing that each New day in the year The good human values Renew and improve In our hearts!
---
Christ's resurrection Gives meaning and direction Opportunities No matter circumstances To re-start your life again.
---
GOOD FRIDAY For god so loved the world that He gave his only begotten son, That whosoever believe in him Should not perish, But have everlasting life.
---
May you be blessed with compassion, patience and love Towards humanity on this GOOD FRIDAY
Good Friday Images and Wallpapers



Good Friday Bible Verses
MARK 8:31
And he began to teach them that the Son of Man must suffer many things and be rejected by the elders and the chief priests and the scribes and be killed, and after three days rise again.
PSALM 121:3-8
He will not let your foot be moved; he who keeps you will not slumber. Behold, he who keeps Israel will neither slumber nor sleep. The Lord is your keeper; the Lord is your shade on your right hand. The sun shall not strike you by day, nor the moon by night. The Lord will keep you from all evil; he will keep your life.
We hope you have enjoyed our Good Friday messages 2016, good Friday Quotes 2016 and Good Friday Bible verses collection here. make this year's Good Friday more motivating by sending our good Friday messages and quotes to friends, family and love ones.
You May also Love : 50 Inspirational Easter Bible Verses and Resurrection Quotes