When your heart broke into million pieces, and feel alone this world. you want someone so badly, but hes no more yours. lets try with our Heartbroken Quotes That Make You Cry, in order to heal your broken heart. when your heart gets broken and you couldn't bear the pain at all, do not feel down. it's always been the part of love from ages. true love does make hurt so badly.
"As painful as this thing has been, I just can't be with no one else.
See I know what we've got to do, You let go, and I'll let go too.
'Cause no one's hurt me more than you, and no one ever will."
— Lauryn Hill
Heartbroken Quotes That Make You Cry are words to inspire you to let go of that bad past of yours and step into new life. Every heartbreak or break up is a lesson, a lesson to teach you something important. With these heartbroken quotes, try to see what lesson this broken heart could teach you. Don't forget to smile as you read!
Heartbroken Quotes That Make You Cry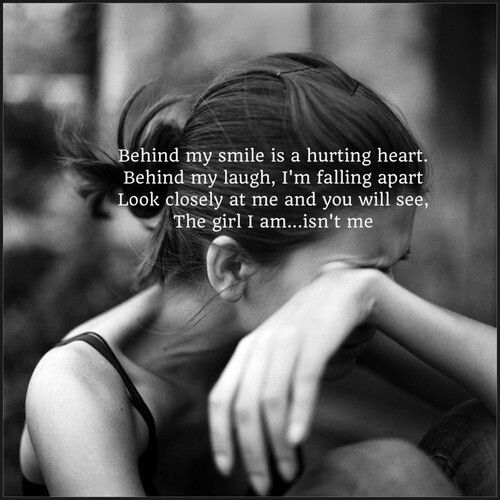 ---
I pray that former rejection and deep hurts will not color what I see and hear now. – Sue Augustine
---
Stab the body and it heals, but injure the heart and the wound lasts a lifetime. – Mineko Iwasaki
---
I have lost and loved and won and cried myself to the person I am today. – Charlotte Eriksson
---
It takes a couple seconds to say Hello, but forever to say Goodbye.-Anonymous
---
---
I know my heart will never be the same but I'm telling myself I'll be okay – Sara Evans
---
Never love that which you cannot keep. – Anonymous
---
What do I have to do to make you see she can't love you like me – Sugarland
---
---
No matter how bad your heart is broken, the world doesn't stop for your grief. – Faraaz Kazi
---
I never wanted but your heart–that gone, you have nothing more to give. – Mary Wollstonecraft
---
Then his heart, now broken into a thousand pieces, slowly began to turn to ice. – Morgan Rhodes
---
Heartbreak could be lived with if it weren't accompanied by regret. – Laura Kasischke
---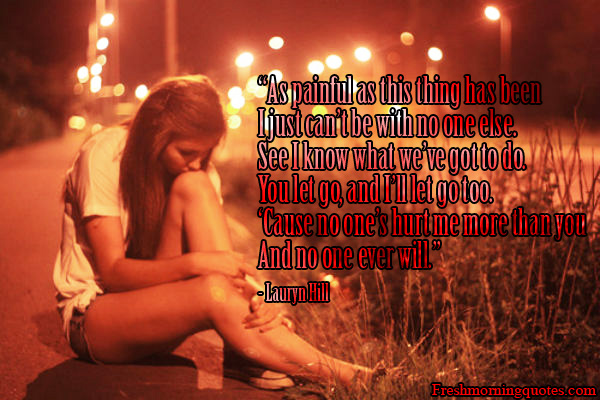 ---
Never regret yesterday. Life is in you today, and you make your tomorrow. – L. Ron Hubbard
---
You can't give your heart to a wild thing. – Truman Capote
---
It is better to have loved and lost than never to have lost at all.-Samuel Butler
---
Why did I always end up loving the person who hurt me the most? Why was love so cruel? – J.C. Reed
---
The past can't hurt you anymore, not unless you let it. – Alan Moore
---
---
Sometimes… Sometimes our hearts…crack a little. – Brodi Ashton
---
Ever has it been that love knows not its own depth until the hour of separation. – Kahlil Gibran
---
Hands that never touch. Lips that never meet. The Almost Lovers, never to be. – Rae Hachton
---
Sometimes you break your heart in the right way, if you know what I mean. – Gregory Roberts
---
Stop being a prisoner of your past. Become the architect of your future. – Robin Sharma
---
---
The emotion that can break your heart is sometimes the very one that heals it… – Nicholas Sparks
---
Ever has it been that love knows not its own depth until the hour of separation.-Kahlil Gibran
---
Love can sometimes be magic. But magic can sometimes just be an illusion. – Javan
---
I mean, at the end of the day, what the hell does it matter who I end up with if it can't be you? – Tabitha Suzuma
---
The heart was made to be broken. – Oscar Wilde
---
Have you enjoyed our broken heart quotes and breakup quotes, let us know if you have some unique heartbroken quotes to share, please share them in the comments below.
You May also love :  60+ Sad Love Quotes That Make You cry