Sweet love quotes are the best way to express your love and care for your loved ones in the cutest way. love is one of the most heart felting moment in once life, being in love is like eating a sweet chocolate and enjoying it's flavor. to cherish our love and make your partner feel the same, share our sweet love quotes with him or her.
We have here collected some of the most romantic sweet love quotes that you can share with your girlfriend and boyfriend. use our sweet love quotes to text message your loved ones and write on greeting cards. make your partner feel the same like you do from your deep heart.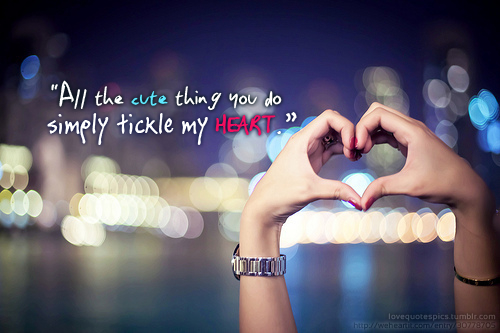 These sweet love quotes provide the words for hearts that swell with romance when tongues are tied for expression. Collected from a wide expanse of time, these words of love resonate across the ages.
Sweet Love Quotes for you
Life is the flower for which love is the honey. – Victor Hugo
Whatever our souls are made of, his and mine are the same. – Emily Bronte
Meeting you was fate, becoming your friend was a choice, but falling in love with you was beyond my control. —Author unknown
I could never say how much I like you, and just how special you are to me. But I can say that my world is all smiles whenever I am with you. I love you a lot.
I want you to look at me like you've never looked at anyone else. I want you to look at me like I have something other girls don't.
A heart that loves is always young. – Greek Proverb
Love is a two-way street constantly under construction. – Carroll Bryant
Tell him I'm going to the back seat of my car with the woman I love, and I won't be back for ten minutes! – Homer Simpson
Falling in love is when she falls asleep in your arms and wakes up in your dreams. – Unknown
Man may have discovered fire, but women discovered how to play with it. – Candace Bushnell
Kiss me and you will see stars. Love me and I will give them to you. —Author unknown
Your voice makes me tremble inside, and your smile is an invitation for my imagination to go wild.
I need the starshine of your heavenly eyes, after the day's great sun. —Charles Hanson Towne
I have found the paradox, that if you love until it hurts, there can be no more hurt, only more love.
The sweetest place to be is to be in someone's thoughts… and the safest place to be is to be in someone's heart!
It would be cheesy to say that we are made for each other. But if the way I feel when I'm with you is anything to go by, I truly believe that God intended for us to be together, now and forever. I love you my dear.
For it was not into my ear you whispered, but into my heart. It was not my lips you kissed, but my soul. —Judy Garland
Every girl deserves a boy who won't make her mascara run but will mess up her lipstick.
The spaces between your fingers were created so that another's could fill them in. – Unknown
I love the way you smile at me. I love the way your hands reach out and hold me near. I believe this is heaven to no one else but me. —Sarah McLachlan
If you live to be a hundred, I want to live to be a hundred minus one day so I never have to live without you. – A. A. Milne
Anytime you're next to me, I'm as close to heaven as I can be. —Author unknown
I believe that dreams can come true, because mine did when I met you, my love. I will always love you. I swear.
A man reserves his true and deepest love not for the species of woman in whose company he finds himself electrified and enkindled, but for that one in whose company he may feel tenderly drowsy.
Every girl needs a good guy who can help her laugh when she thinks she'll never smile again.
Beautiful Sweet love quotes for you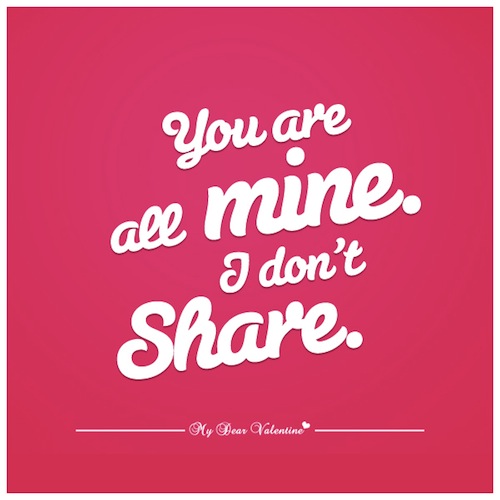 Love is composed of a single soul inhabiting two bodies. – Aristotle
Grow old with me! The best is yet to be. —Robert Browning
Two souls with but a single thought, Two hearts that beat as one. – Friedrich Halm
At the end of my life, with just one breath left, if you come, I'll sit up and sing —Rumi
For it was not into my ear you whispered, but into my heart. It was not my lips you kissed, but my soul. – Judy Garland
Love is when you can still feel their hand on your heart when they're not near.
A loving heart is the beginning of all knowledge.
Come live in my heart and pay no rent. —Samuel Lover
If you live to be a hundred, I want to live to be a hundred minus one day so I never have to live without you.
Every moment I spend with you becomes a beautiful memory. —Author unknown
My heart revels your beauty, the beauty of your heart. —Akin Carson
A kiss is a lovely trick designed by nature to stop speech when words become superfluous.
Maybe it's too early to say I love you, but I can't keep it a secret. I've never felt this perfectly happy, and I wanted you to know that you're the reason why.
All a girl really wants is for one guy to prove to her that they are not all the same.
Come live in my heart, and pay no rent.
You may hold my hand for a while, but you hold my heart forever.
I never knew what love was until I met you, then when distance pulled us apart, I found out what true love is.
I love you not because of anything you have, but because of something that I feel when I'm near you.
I have loved you all my life, it has just taken me this long to find you.
I never thought love could be so magnificent until I saw the sincere look in your eyes, telling me that this time… I would never shed another tear.
Just when I think that it is impossible to love you any more, you prove me wrong. 10. True Love Is Everything: There are only two times that I want to be with you – Now and Forever.
I don't want to be your favorite or your best. I want to be your only and forget the rest.
Immature love says: 'I love you because I need you.' Mature love says 'I need you because I love you.'
You are the reason for my smile. The one who makes my life worthwhile. I wonder what would I be doing without having you in my life. I am glad I never have to worry about that.
A man is a little thing while he works by and for himself; but when he gives voice to the rules of love and justice, he is godlike. – Ralph Waldo Emerson"
I love you the way a drowning man loves air. And it would destroy me to have you just a little. —Rae Carson
The hours I spend with you I look upon as sort of a perfumed garden, a dim twilight, and a fountain singing to it. You and you alone make me feel that I am alive. Other men it is said have seen angels, but I have seen thee and thou art enough. – George Edward Moore
When I'm with you, the only place I want to be is closer. —Author unknown
The first thing I imagined when I saw the word 'love' is you.
If I had a flower for every time I thought of you, I could walk in my garden forever ― Alfred Tennyson
If I had to choose between loving you and breathing, I would use my last breath to say, "I love you". – Unknown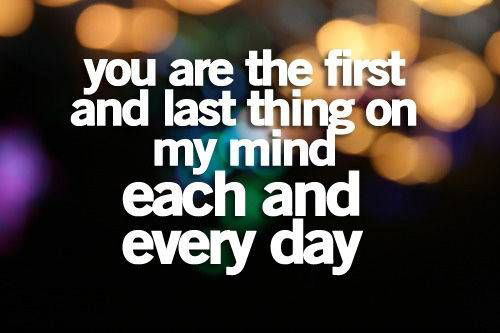 We have try to select the most beautiful sweet love quotes for you and your loved ones. we hope you guys have a beautiful day with your partner. if you have more sweet love quotes we have missed, let us know in comments below.
100+ Romantic Valentines Day Quotes For Your Love
101 Sweet Things to Say to a Girl