Who say birthday wishes are boring!!! Make your friends laugh on their birthday by sending a funny happy birthday wishes for you. you can choose from the hilarious birthday wishes for your beloved to put a smile on their faces.
These beautiful funny birthday wishes are for your best friends, family members and everyone you always care. wish them with the best birthday wish ever and make it an unforgettable moment.
Funny Happy Birthday Wishes and Quotes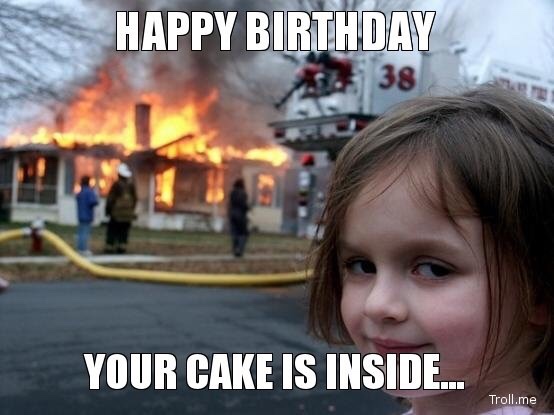 People often believe that good things don't last long. So, I guess you are a bad ass!
---
Some special words on your birthday: keep smiling as long as you've those teeth.
---
Last week during the fire on that candle factory we all sang the song – "Happy birthday" to celebrate your birthday.
---
Though it's obvious to grow old, but it's optional to grow up.
---
Hey, can you blow out all these candles by yourself or should I call our local fire department to help you in this regard.
---
You are such a person who always reminds me the memories of my old days. I've never found a smart, funny and good looking person than you. Thank you for being with me.
---
Don't blow the candles, the fire department is on their way to do this job.
---
Having a personal crisis or wondering about your life purpose is normal on your birthday. So you get to be normal for one day out of the year.
---
You always enjoy your birthday in some amazing ways, that's why you should have one birthday every year.
---
The cake looks very little for those plenty of candles.
---
You may look old, but your heart is evergreen. You are only twenty if we count the age of your heart. Live as long as you wish.
---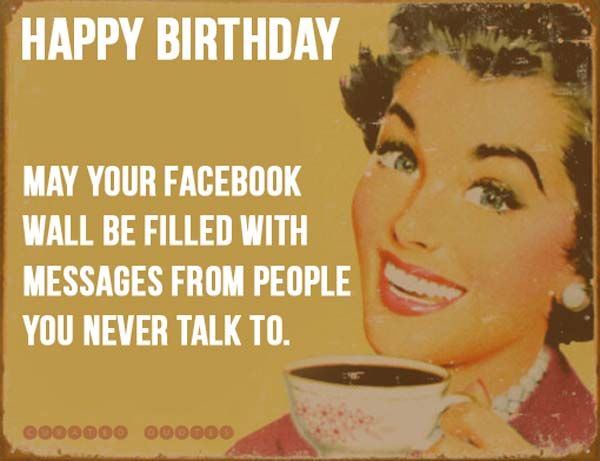 ---
It's getting tougher to see the cake due to the candles over it. Can you remember those days when you had only a few candles on it. Happy birthday.
---
Isn't it funny how you end your life like the way you came out? You're wrinkled, cold, and weak. Here's to many more birthdays!
---
I believe that man grows old like wine and women grows old like cheese. You know old wines are priceless.
---
Wishing you enough air to blow out all of your candles.
---
It feels great when your loved ones wish you the ways you wanted to be wished for this special day. Enjoy!!
---
Who ever decided to celebrate birthdays must have been young.
---
The nature has kept this day special because you are permitted to eat as much cake as you can.
---
I wish I had remembered to get you a present. My memory must be going in your old age.
---
I wish you were older today… Oh, my wish came true!
---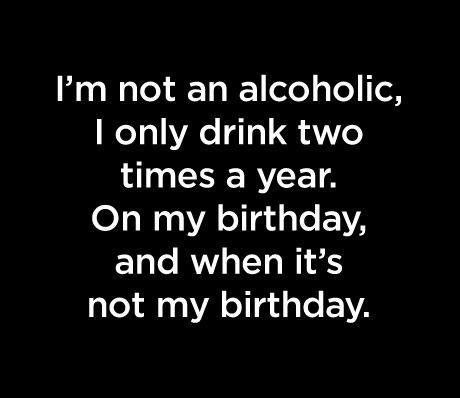 ---
I am wishing it was my birthday on your birthday. But since it's your birthday, I'll keep the presents and you keep the age.
---
Another year gone, how fast the numbers of candles on the cake are rising.
---
See how many candles on your cake. You'll have to blow them out only by sniffing. Ha ha!
---
If you're wondering what to wear for your birthday, don't forget that you can wear your birthday suit. Don't forget to iron it though. It gets more wrinkled each year.
---
I am wishing for you to wish for more wishes when you blow out your candles.
---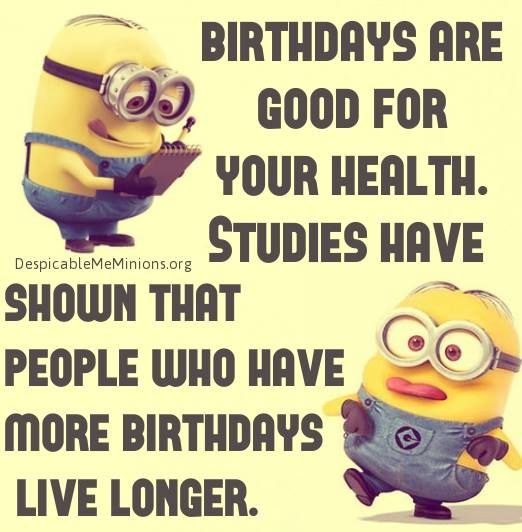 ---
According to the government, your birthday is a very important day. It's the day you become a citizen.
---
I understand if you don't want to tell me your true age. However, I have a math problem for you to help me with. If I'm __ years old now, how old will you be when I turn 100 years old?
---
If it's your birthday, then you better dress for the occasion. Wear your birthday suit. Just kidding, your suit is probably too wrinkled.
---
Don't let anyone tell you that you are old, especially if you can hear them say it without having to read lips.
---
Hope you'll live as long as you wish to live. Have a wonderful day.
---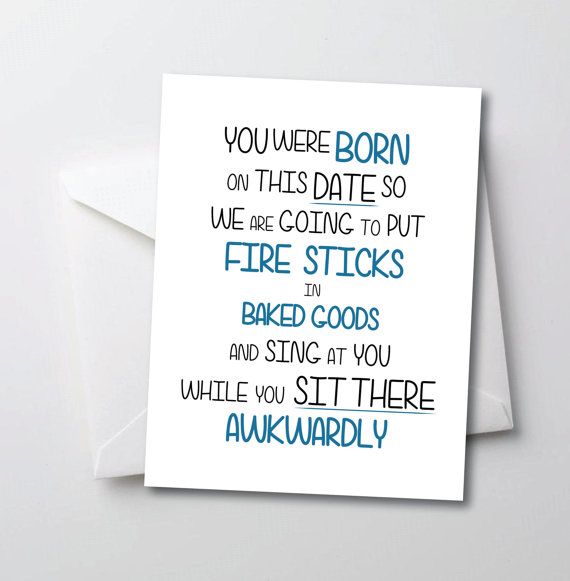 ---
Have the best birthday anyone could expect to have at your age.
---
I wish today was not your birthday… because I forgot to get you a present. I'll blow out your candles so my wish will come true.
---
You must be feeling good, because you look fifty, though you are sixty today. Happy birthday.
---
Can you remember those young, healthy and colorful days of our young age? It's always feels awesome when you can recall all those memories.
---
The best secret that is yet to be revealed is your true age.
---
Though science says that people starts losing their memory at the age of 41, but for you we can only hope. Ha ha!
---
You are a person for whom it's always tough to find a perfect gift. So, I decided not to bring anything expect this beautiful rose.
---
Look, so many candles on a so little cake.
---
Wishing you a birthday as fun as your original birthday, minus the terrifying, slimy birth experience.
---
Did you know that there are some really cool, smart, and important people born on your birthday? Unfortunately, it turns out that you are not one of those people.
---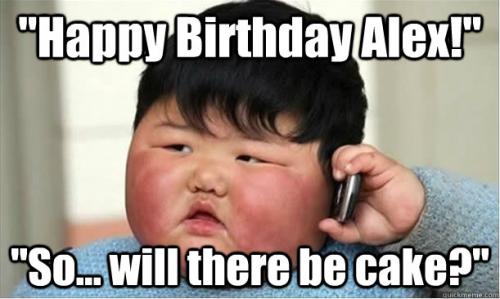 ---
Enjoy your senior citizen discounts. You deserve them.
---
"Old is in the eye of the beholder." That's why it's getting difficult to read.
---
Adding a candle on your cake today means your doctor will probably be adding another pill to your daily regimen of medicine.
---
Congratulations for your sweet smile. Though you don't have all your teeth, but yet it's sweet like always.
---
Since your mother worked extremely hard on your birthday to birth you, shouldn't she be the one getting the presents, cake, and party?
---
I know we both have grown very old now, but I hope you are not going to die before you taste the birthday cake.
---
It's time to stop counting the numbers of candles and start to think about the wishes you've got today.
---
In some cultures, age is a sign of distinction that demands respect. Tell me. How many years of respect do I owe you?
---
Look, the number of candles is getting higher, but the cake is still too small. Happy birthday.
---
Some people try to hide their age by calling themselves mature or seniors, but I like being honest with old people.
---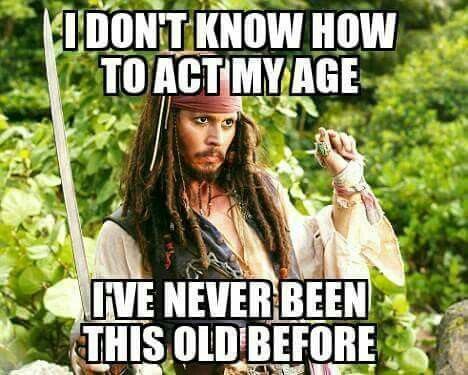 ---
The most frustrating thing about becoming an old cynical person is that it is difficult to blame someone for it happening.
---
You get older every year, but I don't want to remember that. Just enjoy and don't eat my portion of cake.
---
Grow more older and become toothless soon.
---
Shouldn't you get your mom something on your birthday? It's your birthday, but it's her Mother's day!
---
Shopping anything for your special day is always hard, so lets do it together today.
---
There's a correlation between aging and being dishonest about your age. So, on a scale of 1-100, how many years dishonest are you?
---
Next year, arrange a big cake so that the number of candles fit on the cake easily. Wishing you a happy birthday.
---
Just think, if we hatched out of eggs like birds instead of being born, we'd have to tell people "Happy Hatch Day!" instead of Happy Birthday.
---
You must enjoy the cake, because you won't get a second chance to enjoy that special item as you are under diet.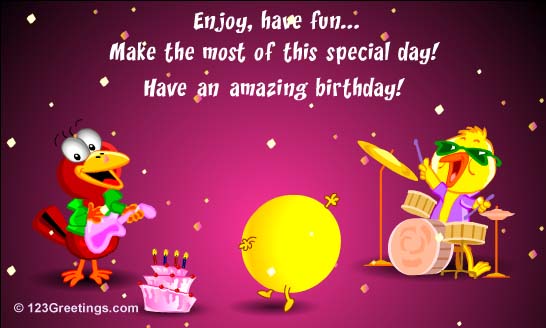 We hope you like our collection of  funny happy birthday wishes for boyfriend and funny birthday wishes for girlfriend should ever be for that birthday special day.
Keep visting us for more happy birthday wishes quotes.
You may also see :
100+ Heart Touching Birthday Wishes