Sweet good morning text messages for girlfriend is the best collection of good morning sms messages. if you are looking for the best girlfriend text messages to say good morning to your girlfriend. Then you can send some beautiful words in which you express your love and that will make her feel very happy.
Here we have the best sweet good morning text messages for girlfriend. enjoy sending these beautiful sweet love messages for your girlfriend. sending a special good morning text message to your girlfriend can make all the difference to the start of their day.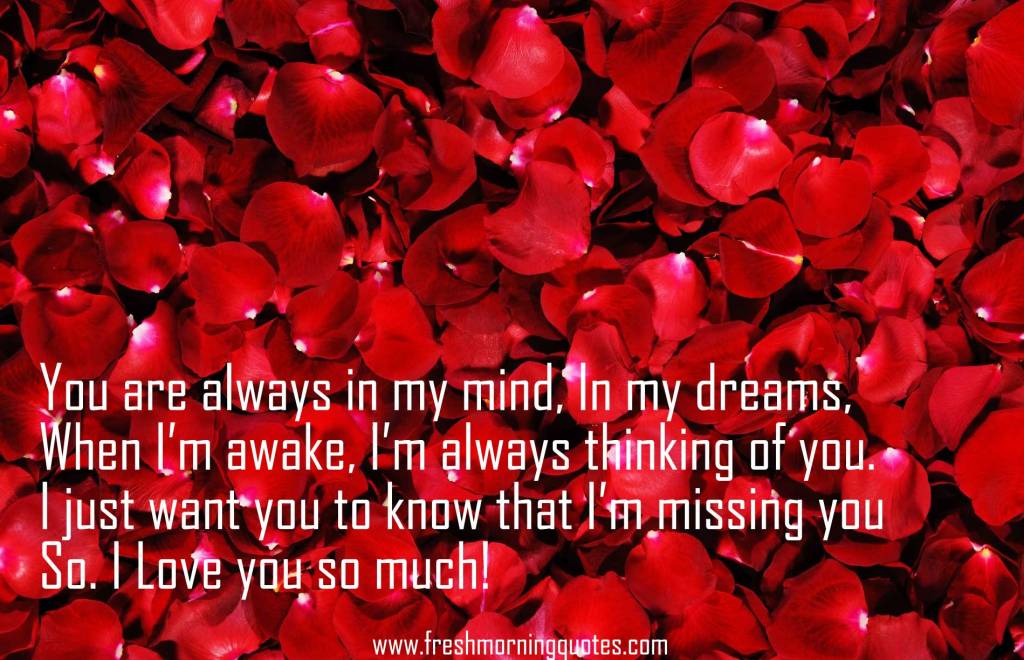 Sweet Good Morning Text Messages for Girlfriend
Good morning my dear. Morning tip: You really do not need any makeup. You will be messing with perfection.
---
Every day you make me feel something that words can never express.
---
From morning's first light to evening's last star, always remember how special you are.
---
I must be the luckiest guy alive because every day I meet the girl who I say in my dreams the previous night. Good morning.
---
Good morning to the girl who makes me feel like this world is really worth ditching my bed for.
---
If you were the ocean I would be the beach so no matter where you go, you will always come back in my arms every day.
---
I hate to wake up because it takes me away from all the dreams I was having about you last night.
---
Night has ended yesterday, morning brings about another day. May you smile like the sunny rays, and leave your worries at the bright blue bay.
---
Sending a warm wish your way, may it brighten your day like the morning rays.
---
There is only one remedy to cold shivery mornings – warm cuddly hugs with you.
---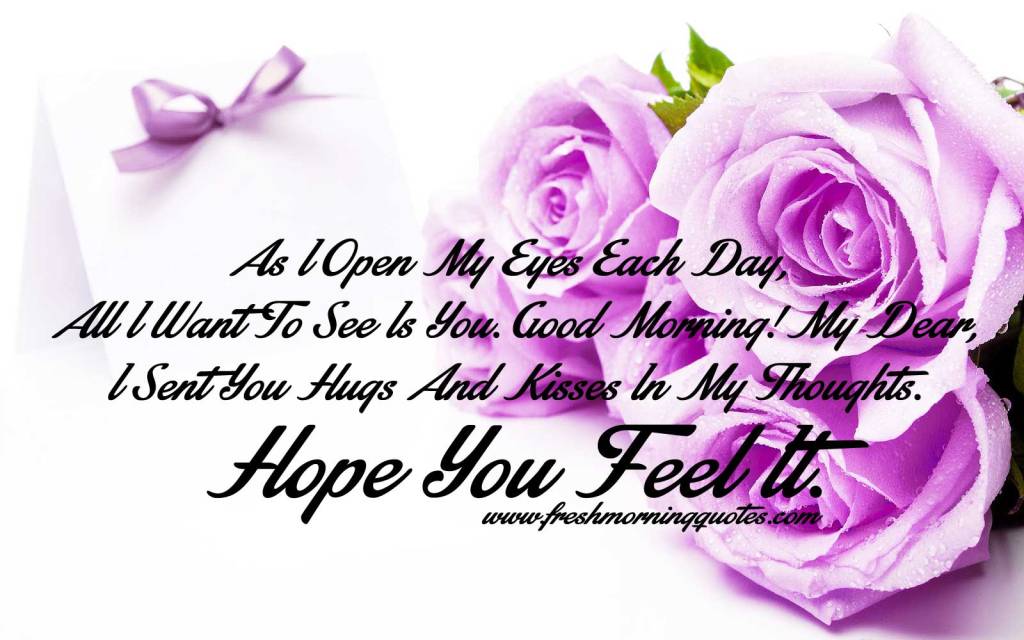 ---
I spent the night dreaming about you. Now I want to spend the day looking at you, hugging you, kissing you and cuddling with you until I can go back to dreaming about you.
---
Your smile is the only inspiration I need. Your voice is the only motivation I need. You love is the only happiness I need.
---
Every morning I wake up to realize that I am dating the Princess from my Fairy tale.
---
If the early morning sky was a representation of every person I know, you are the sun and everyone else are the fading stars, soon to disappear by your blazing love. Good morning.
---
A morning text does not simply mean, "Good morning." Rather, it comes with the silent loving message, "I think of you when I wake up."
---
Did you feel a little warm in the morning? I sent you a couple of hugs in my thoughts.
---
I don't care whether the sun rises or not, my morning starts only after I text my girl who I love a lot.
---
It makes me so happy this is what I am going to do. Send a good morning message right back to you.
---
My past will never haunt me, as long as I have you sweetie. Good morning.
---
You are the pulse that throbs in my veins, you are the antidote that frees me of all pains. You are the rhythm of my heartbeat, without you my life would be incomplete.
---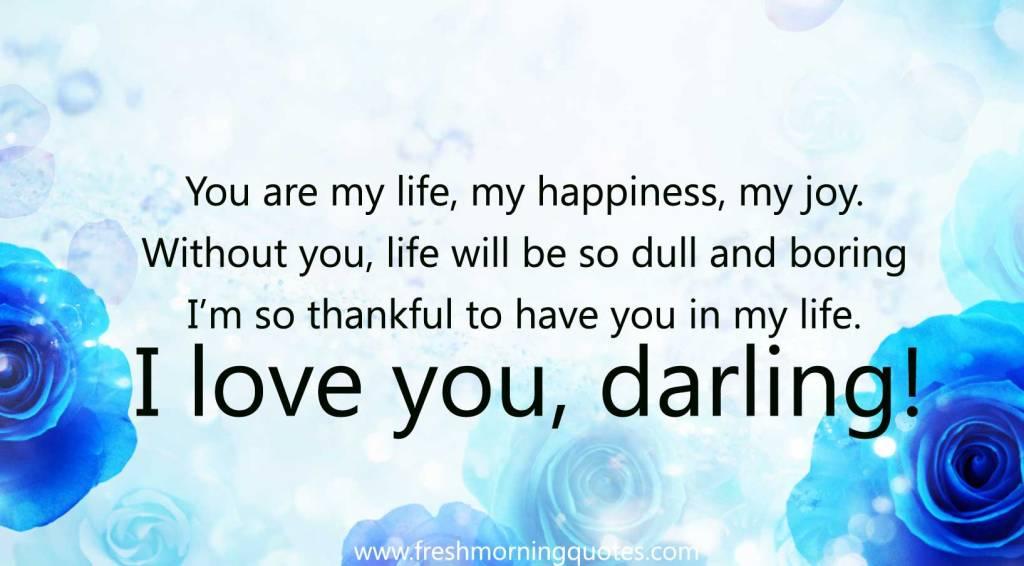 ---
I want every morning of mine to begin with seeing my girlfriend smile. Because she looks so beautiful when she does.
---
Being in love with you makes every morning worth getting up for. Good morning sweetheart.
---
I am sipping hot coffee, looking outside my apartment window at the beautiful misty morning and all I can think about is YOU.
---
A Morning Text Does Not Simply Mean, "Good Morning!" Rather, It Comes With The Silent Loving Message, "I Think Of You When I Wake Up.
---
Just the thought of you brightens up my morning. Good morning, my love!
---
As I wish you a good morning, I want you to know that I love you dearly and always will.
---
I would die a thousand times just for you.
---
I dreamt of you last night. And when I wake up, I knew all my dreams had come true.
---
You are the perfect dose of love.
---
I want to make you so happy that you get tired from all the smiling.
---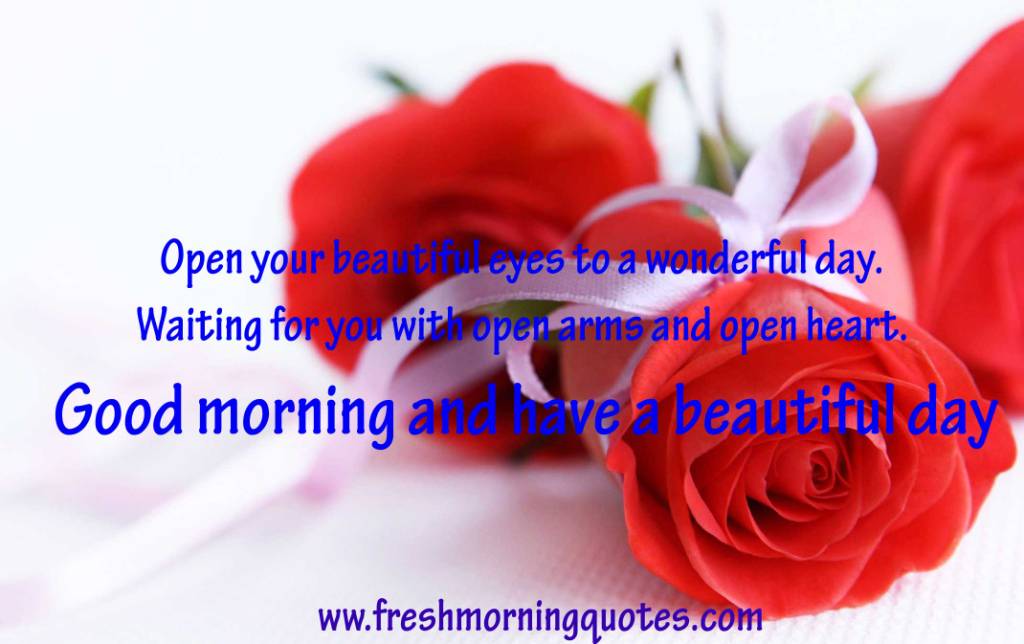 ---
I know you are in your little bed dreaming of a beautiful world where it is just you and me, but it is time that you have to open your eyes and start this new day, everything will go well today .
---
I am dying to live, simply because I met you.
---
I could use so many cute sayings from the internet but nothing can be as cute as you.
---
If you look in the mirror, you will see the most beautiful thing on earth.
---
Every Morning Reminds Me Of All The Wrong Dreams I Had Been Chasing All My Life Until I Found The Right One You! Good Morning!!
---
God Has Added One More Day In Your Life Not Necessarily Because You Need It But Because Someone Else Might Need You. Good Morning!!
---
Please leave my mind; I might end up kidnapping you and keeping you with me forever.
---
The moment I looked at you, I knew in a heartbeat that you were the one for me.
---
Since I have your love I am the luckiest man of all, I got up early today thinking about you because you have become the most important thing in my life, have a nice day.
---
Thank you for being the owner of my heart, only with you I can feel completely happy, every day that passes by I love you more. Wake up because I can not wait to see you.
---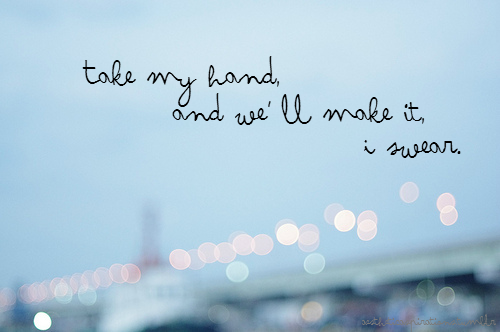 ---
As I Open My Eyes Each Day, All I Want To See Is You. Good Morning! My Dear, I Sent You Hugs And Kisses In My Thoughts. Hope You Feel It.
---
You're the first thing I think about when I wake up. Good morning to the one girl that I will love forever.
---
You may be just one person to the world but to me, you are the world.
---
My doctor asked me why I didn't have a heart. I told him you stole it.
---
All of my days are filled with the wonder of you and your love. Good morning and thank you for being the special woman in my life.
---
May you begin this day with a smile on your face, and with happiness for your soul to embrace.
---
Happiness, trouble, success, disappointment or failure – I don't know what's in store for the day, but I know everything will be fine as long as I have you in my arms.
---
Open your beautiful eyes to a wonderful day. Waiting for you with open arms and open heart. Good morning and have a beautiful day just like you my dear.
---
The beautiful morning DEW and the lovely morning HUE are symbolic of my love for YOU.
---
Whether it is morning, afternoon, evening or night, I love you with all my might. Good morning.
---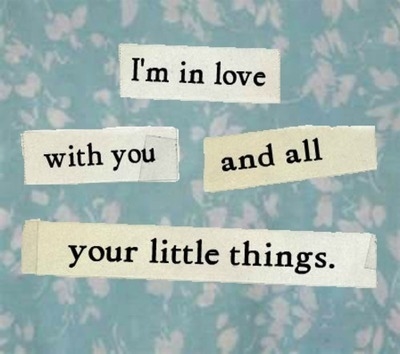 ---
It is surely a good morning knowing that you are in my life.
---
The cold morning breeze reminds me of your romantic touch – a tingling sensation I feel on my skin, bringing a surge of joy from within. Good morning.
---
Get up my dear sleeping be beauty and spread the love and charm all around. Have a wonderful day. Good morning my lovely.
---
I want to be the only guy to be in your heart, because you are the only girl in mine – now and forever. I love you.
---
I want to sleep every night in your arms and wake up in the morning with you cuddling inside my arms.
---
It takes just one second to think about you in the morning, but the smile on my face lasts throughout the day.
---
Every morning reminds me of all the wrong dreams I had been chasing all my life until I found the right one – YOU. Good morning.
---
Every morning I wake up to my life's biggest truth – my love for you.
---
You are the reason I can be happy even when I am sad. You are the reason I can smile even when I cry.
---
I am tanning being around you, simply because you are so hot.
We hope you have enjoyed our Sweet Good Morning Text Messages for Girlfriend. and make her day so much better, while thinking about you. let us know how you feel about our love messages and also check out our other related posts below.
See also :
Good Morning Messages for Boyfriend
Sweet Good Morning Text Messages