The most beautiful collection of mothers unconditional love quotes, which is one strongest relationship between mother and their children.  unconditional love between partners is always not that stable and sometimes it may end in the worst possible way. but the bond between a mother and daughter or a mother and son is divine and unbreakable. because you will only have one mother in your life with unconditional love and support throughout your childhood and adulthood, you know how special that relationship can be.
Now check out our mother's unconditional love quotes collection right below, you can also see our other mother's day stuff below the post for Mothers day 2016.
Mothers Unconditional Love Quotes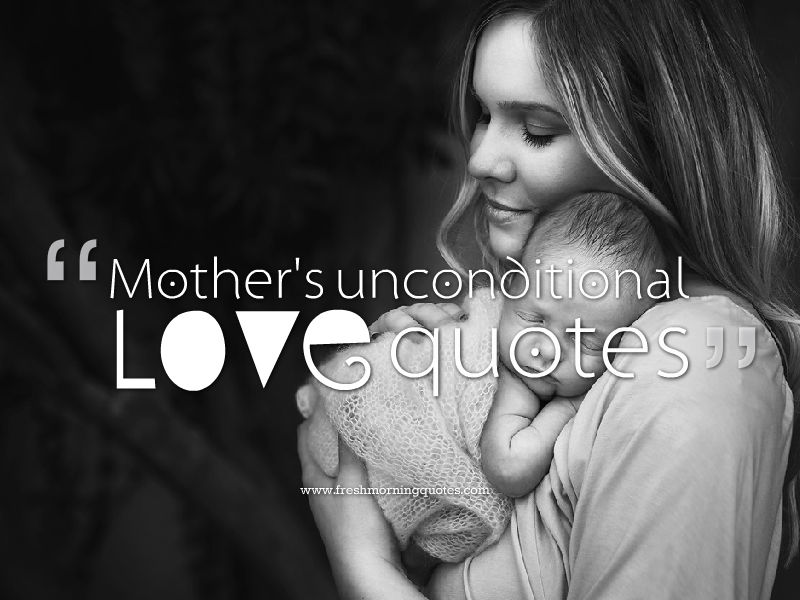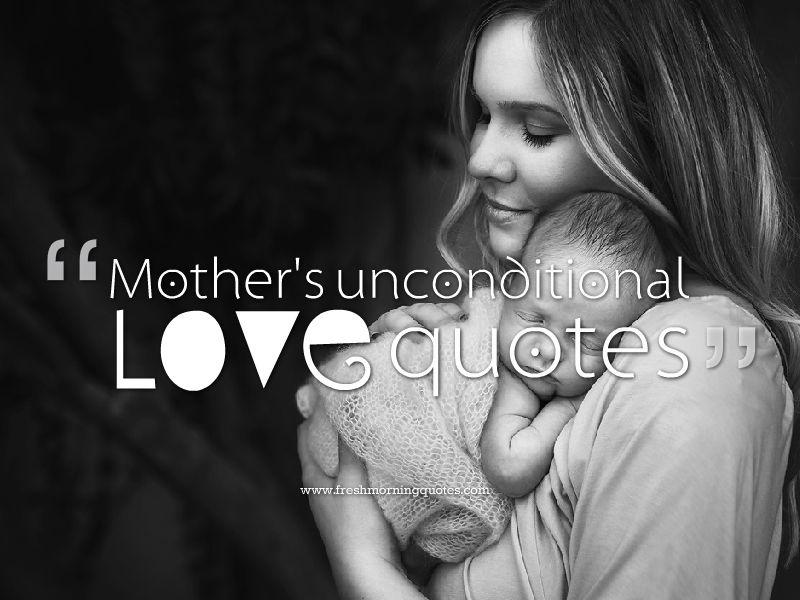 A mother's love will never end. It is there from beginning to end.
---
Being a full-time mother is one of the highest salaried jobs in my field since the payment is pure love. – Mildred B. Vermont
---
How beautifully everything is arranged by Nature; as soon as a child enters the world, it finds a mother ready to take care of it. – Jules Michelet
---
My mom and dad gave their kids the greatest gift of all – the gift of unconditional love. They cared deeply about who we would be and much less about what we would do.
---
Mom was the one who taught me, unconditional love. With Dad, I'd always felt there were something to live up to – expectations. But in the last year, we had a wonderful relationship.
---
I love my mom. No matter what we go through, and no matter how much we argue, I know in the end, she'll always be there for me.
---
---
A mother's arms are made of tenderness and children sleep soundly in them. – Victor Hugo
---
Mothers hold their children's hands for a short while, but their hearts forever. – Author Unknown
---
When you are a mother, you are never really alone in your thoughts. A mother always has to think twice, once for herself and once for her child.- Sophia Loren
---
Everything good about me came from my mom. If I can be half the mother that she is, I will consider Motherhood a success…
---
I know what it is like to be brought up with unconditional love. In my life that came from my mother.
---
A mother's love for her child is like nothing else in the world. It knows no law, no pity. It dares all things and crushes down remorselessly all that stands in its path.
---
---
There is no velvet as soft as a mother's lap, no rose as lovely as her smile, no path so flowery as that imprinted with her footsteps. – Archibald Thompson
---
To the world, you may be one person but to one person you may be the world. Bill Wilson
---
When you look into your mother's eyes, you know that is the purest love you can find on this earth. ― Mitch Albom, For One More Day
---
The best part of being a mom to me is the unconditional love. I have never felt a love as pure, a love that's as rewarding.
---
There is an instinct in a woman to love most her own child – and instinct to make any child who needs her love, her own. – Robert Brault
---
I remember my mother's prayers and they have always followed me. They have clung to me all my life. – Abraham Lincoln
The bond between mother and child will always be one of the strongest. A mother's love is unconditional, unselfish, and knows no end. we hope these mothers unconditional love quotes will fill your heart with joy, love and might even bring a tear to your eye. 😉
You may also love :
Happy Mothers Day Profile DP for Whatsapp and Facebook
15+ Happy Mothers Day Images with Messages and quotes