Being successful quotes are the best way to inspire a person. it's the invisible hand that support us when we need the most inspirational words of success to move on.  being successful quotes motivates you when really need an good way of handling things. always remember to be calm and try the best of you to get the best result.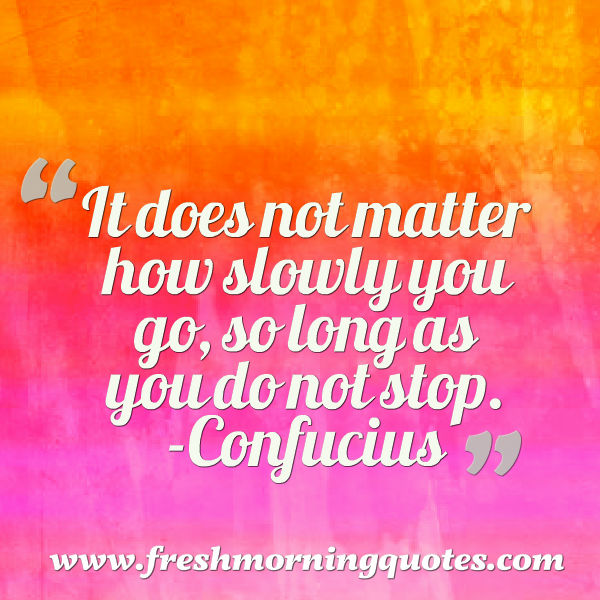 We previously shared some awesome Famous Success Quotes and inspirational quotes about success, don't forget to check them out. hope they will give good inspiration to you and your friends whom need it most. now scroll down and enjoy our successful quotes list.
Being Successful Quotes to inspire you
Success is not in what you have, but who you are.–Bo Bennett
---
Every time you smile at someone, it is an action of love, a gift to that person, a beautiful thing. — Mother Teresa
---
The most courageous act is still to think for yourself. Aloud. — Coco Chanel
---
Fail often so you can succeed sooner.– Tom Kelley, founder Ideo
---
Success is getting what you want. Happiness is wanting what you get.– Dale Carnegie
---
The most dangerous poison is the feeling of achievement. The antidote is to every evening think what can be done better tomorrow– Ingvar Kamprad, founder Ikea
---
You only live once, but if you do it right, once is enough. — Mae West
---
Every woman has the right to be beautiful. — Elizabeth Arden
---
Failure is not about insecurity, it's about lack of execution.– Jeffery Gitomer, business trainer
---
My biggest motivation? Just to keep challenging myself. I see life almost like one long University education that I never had — everyday I'm learning something new.–Richard Branson
---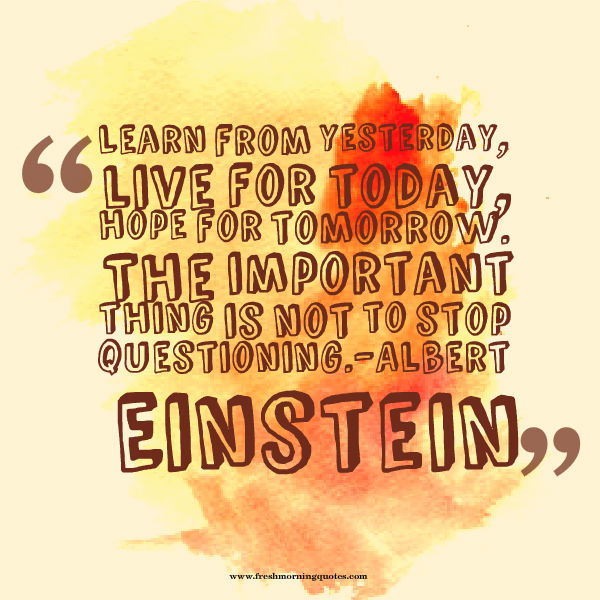 ---
The secret to successful hiring is this: look for the people who want to change the world.– Marc Benioff, CEO Salesforce
---
I don't look to jump over 7-foot bars — I look for 1-foot bars that I can step over.– Warren Buffett, chairman and CEO Berkshire Hathaway
---
Destiny is a name often given in retrospect to choices that had dramatic consequences. — J. K. Rowling
---
The most valuable thing you can make is a mistake – you can't learn anything from being perfect– Adam Osborne
---
The way to get started is to quit talking and begin doing.– Walt Disney, founder Disney
---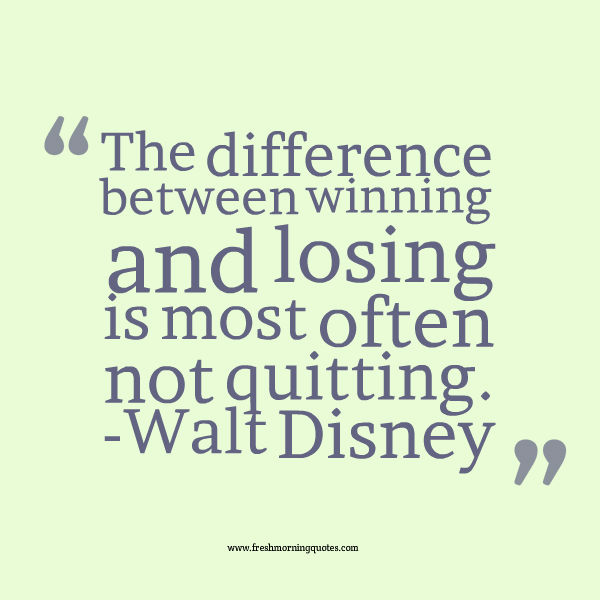 ---
Show me a person who never made a mistake, and I will show you a person who never did anything.– William Rosenberg, founder Dunkin' Donuts
---
The question isn't who's going to let me; it's who is going to stop me. — Ayn Rand
---
I have not failed. I've just found 10,000 ways that won't work. – Thomas Edison
---
Don't worry about failure; you only have to be right once. – Drew Houston, co-founder and CEO Dropbox
---
You must learn to be still in the midst of activity and to be vibrantly alive in repose. — Indira Gandhi
---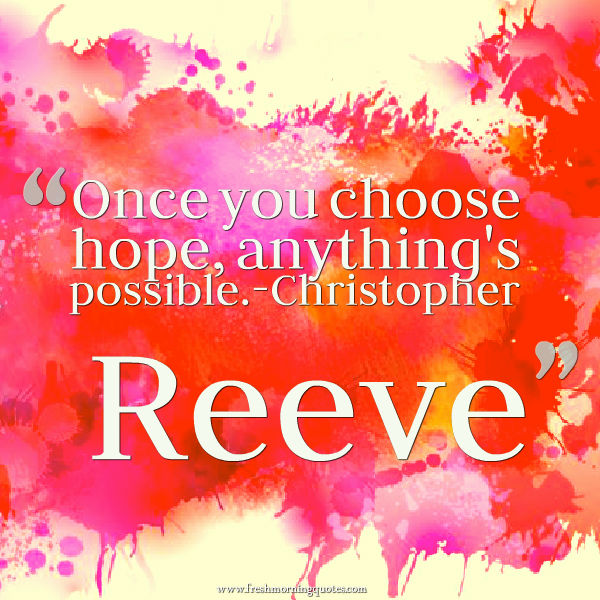 ---
It's not about ideas. It's about making ideas happen. – Scott Belsky, co-founder Behance
---
Once you say you're going to settle for second, that's what happens to you in life.– John F. Kennedy
---
Ive learned that mistakes can often be as good a teacher as success.– Jack Welch, chairman and CEO General Electric
---
The fastest way to change yourself is to hang out with people who are already the way you want to be.– Reid Hoffman, co-founder
---
When times are bad is when the real entrepreneurs emerge.–Robert Kiyosaki, founder Cashflow Technologies Inc.
---
Some positive creativity has got to start with humanity and when you're a human being, you feel, you suffer. — Marilyn Monroe
---
You never lose by loving. You always lose by holding back. — Barbara De Angelis
---
Although the world is full of suffering, it is also full of the overcoming of it. — Helen Keller
---
Every time you state what you want or believe, you're the first to hear it. It's a message to both you and others about what you think is possible. Don't put a ceiling on yourself.– Oprah Winfrey
---
Most great people have attained their greatest success just one step beyond their greatest failure.–Napoleon Hill
---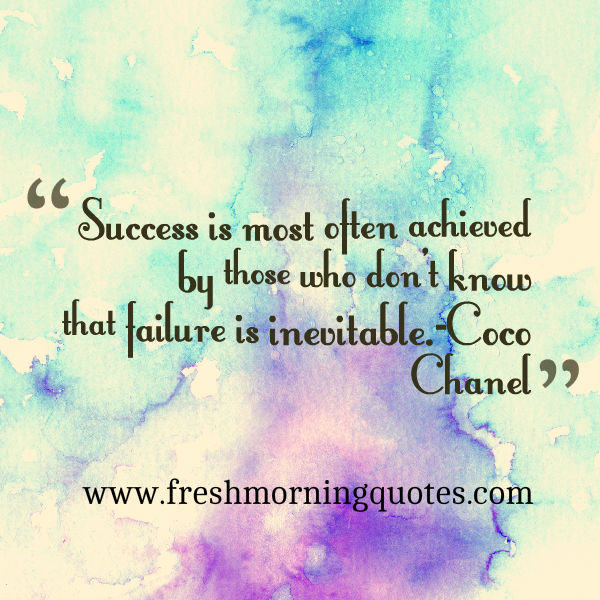 ---
Never give up, for that is just the place and time that the tide will turn. — Harriet Beecher Stowe
---
A woman is the full circle. Within her is the power to create, nurture and transform. — Diane Mariechild
---
Risk more than others think is safe. Dream more than others think is practical.–Howard Schultz, Starbucks CEO1
---
Whatever women do they must do twice as well as men to be thought half as good. Luckily, this is not difficult. — Charlotte Whitton
---
Success is walking from failure to failure with no loss of enthusiasm.– Winston Churchill
---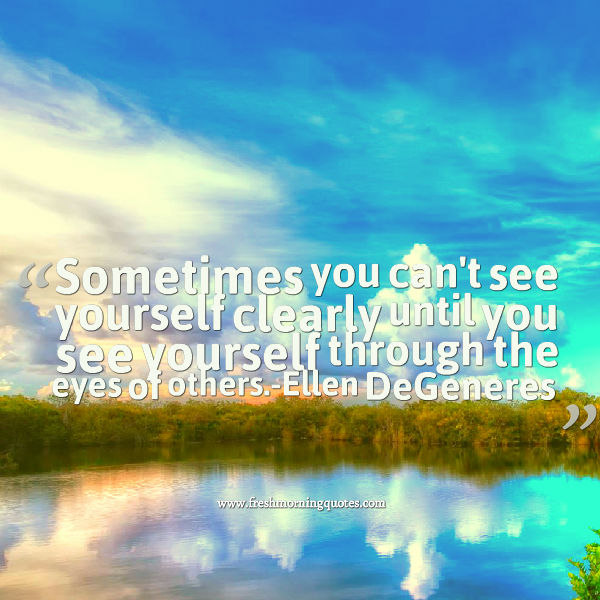 ---
If what you are doing is not moving you towards your goals, then it's moving you away from your goals.– Brian Tracy, CEO Brian Tracy International
---
Nothing is impossible; the word itself says 'I'm possible'! — Audrey Hepburn
---
Failure is simply the opportunity to begin again, this time more intelligently… A business absolutely devoted to service will have only one worry about profits. They will be embarrassingly large.–Henry Ford, founder Ford Motor Company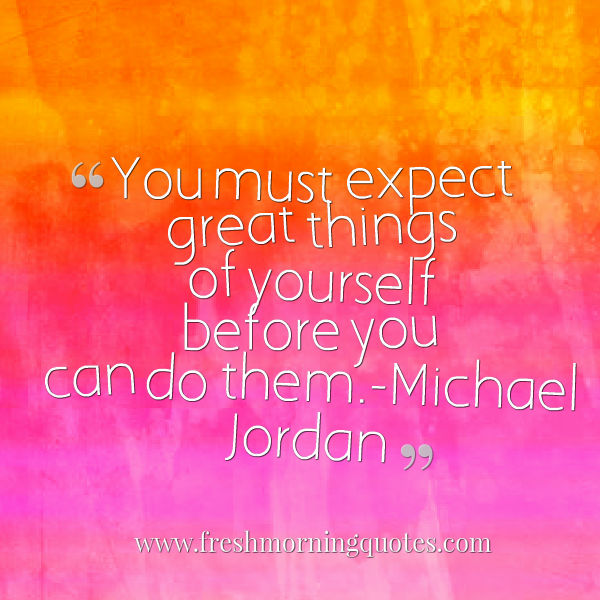 Have you enjoyed reading our being successful quotes ? no matter how we define success, we know that it's the most desirable feeling for human being have. and this sense of accomplishment can be extraordinarily empowering. Knowing that being successful enriches your perception of life. HAVE A GREAT DAY!