Birthday Wishes for Father is the most amazing collection of birthday wishes for my dad. Father play a pivotal role in our lives. The role a father plays in his children's lives differs from culture to culture.It is often hard to tell them, or express our gratitude for everything that they do. Fathers are particularly special. They have shown us so much and have done so much that sometimes it is very hard to find the right words to say I love you.
We love you, Dad! May your birthday be as special as you. You deserve it. Happy birthday, Dad!
A birthday is one of the few days a year that we can truly tell our dads how important they are to us, and we want to make sure that we honor them and make them proud, even on their birthdays. Read our wonderful collection of father birthday wishes from his son or daughter. Share these birthday quotes with your father via Text/SMS ,email or Facebook.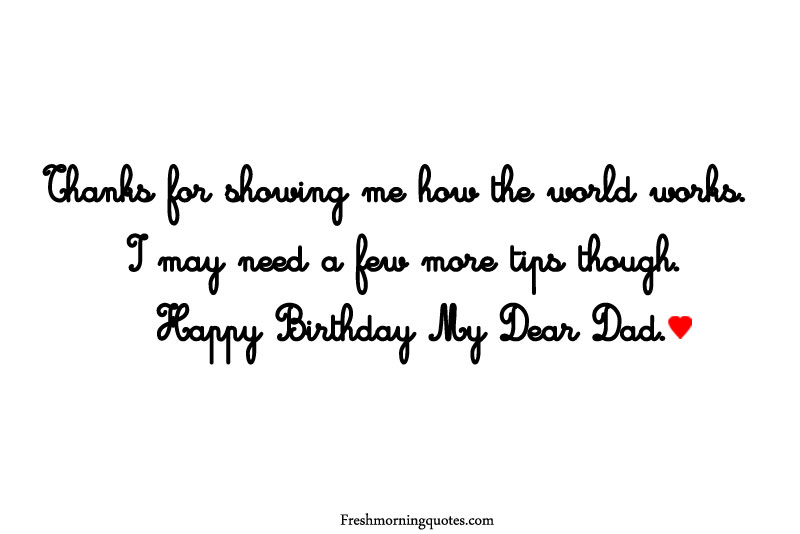 Top 10 Birthday Wishes For My Dad
You are out of this world and yet, you are the best Dad on the planet. Weird huh? Happy Birthday.
Thanks for showing me how the world works. I may need a few more tips though. Happy Birthday.
Love and laughter are two of the things that you have given me that make life more fun. Thanks. Happy Birthday.
You have taught me so many wonderful things. Every day, you continue to teach me more through your humble attitude and your vast knowledge. I am blessed to have you in my life.
To the one person who is always by my side: I hope you have a wonderful birthday.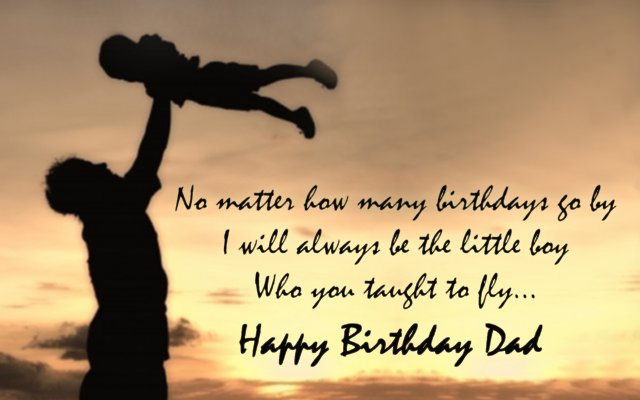 I am lucky that I love my father with all of my heart. I am really lucky to have a father that loves me with all of his heart. Happy Birthday.
I know you don't always like my choices or agree with me, but I know you'll always be there right by my side to support me no matter what. Thank you for believing in me. Happy Birthday, My Dad!
Happy Birthday to the man who has taught me everything I know. I am so honored to share in your wisdom. I love you!
Thanks for making me rich. Not with money but with love, caring and a happy family. Happy Birthday.
Dad, I remember when you didn't need help blowing out your candles but you still let me help. Happy Birthday.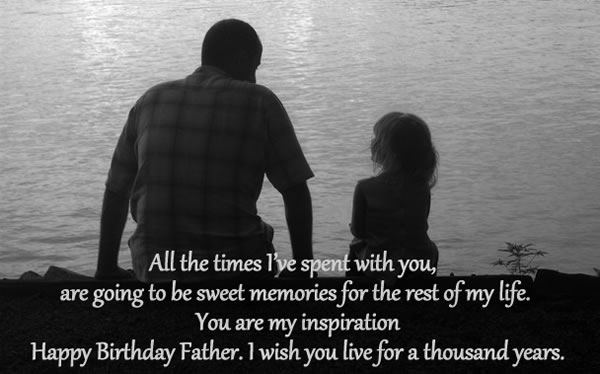 We hope you have found some of the best happy birthday wishes for my dad. make your dad's birthday an unforgettable memory in his heart and cherish forever. have a great time being together with him.
Also check out our 100 heart touching birthday wishes.