Happy women's day quotes are the most inspiring quotes for women's day. women's day celebrated on March 8 every year, it is all about the celebration of women's freedom and rights for equality.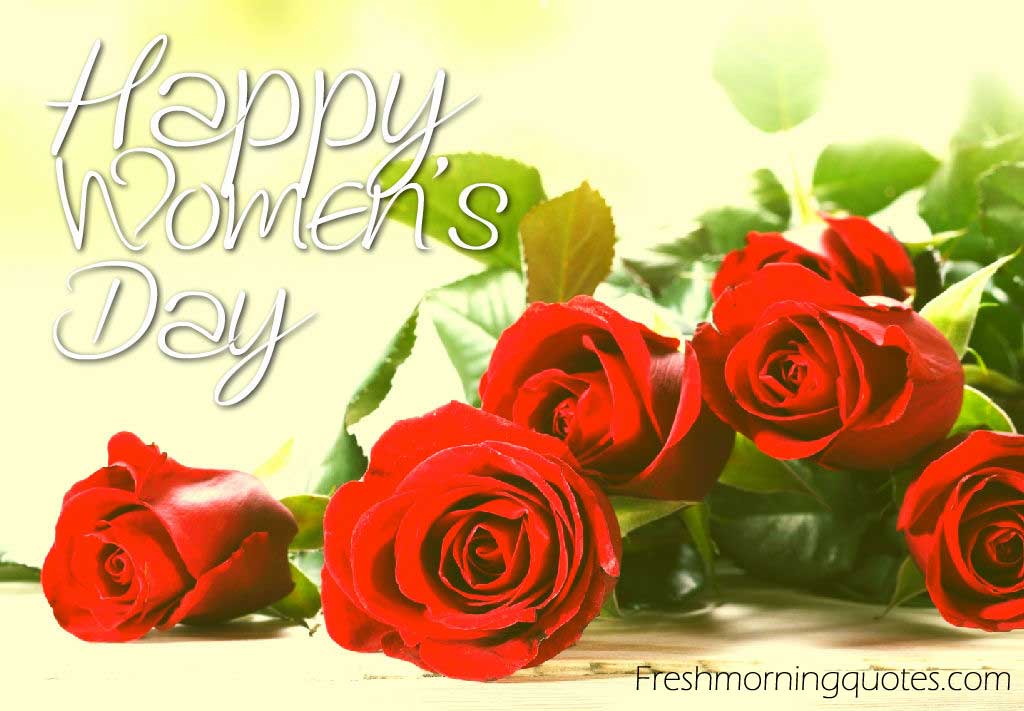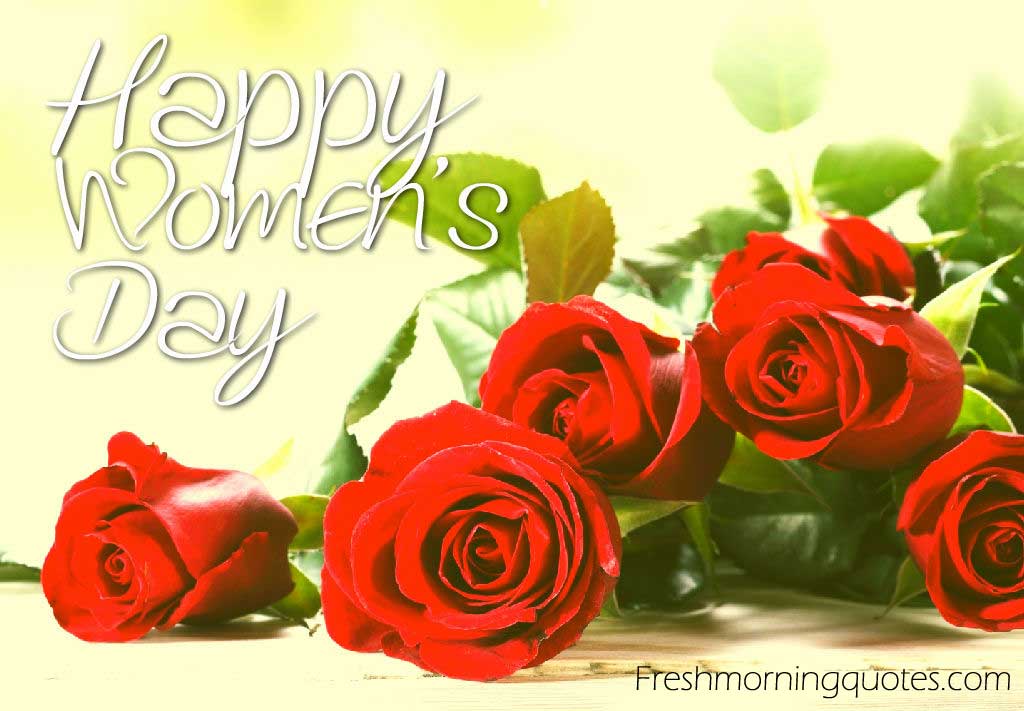 On this women's day its our time to greet our dearest and loved Daughters, sisters, wives, mothers, grandmothers and give respect to them. so enjoy our list of Happy Women's Day Quotes.
Happy Women's Day Quotes
The most difficult thing is the decision to act, the rest is merely tenacity. – Amelia Earhart
---
A strong woman is a woman determined to do something others are determined not be done. – Marge Piercy
---
I'd rather regret the things I've done than regret the things I haven't done. – Lucille Ball
---
When we speak we are afraid our words will not be heard or welcomed. But when we are silent, we are still afraid. So it is better to speak. – Audre Lorde
---
The question isn't who is going to let me; it's who is going to stop me. – Ayn Rand
---
Knowing what must be done does away with fear. – Rosa Parks
Hope your day is sunshine and flowers with happy thoughts to fill the house.
---
Be beautiful if you can, be wise if you want to, but to be respected – that is essential! Happy Womens Day
---
Being a woman is a terribly difficult task, since it consists principally in dealing with men. – Joseph Conrad
---
The history of all times and of today especially, teaches that women will be forgotten if they forget to think about themselves. – Louise Otto
---
What would men be without women? Scarce, sir, mighty scarce.
---
With the creation of world, you were also added to increase its beauty. The world is mesmerized with the work you done.
---
Women are the real architects of society. – Harriet Beecher Stowe
---
Every successful man is backed up by a woman who is always a step at the forefront of him. Salute to the woman of future.
---
The best medicine in the world is your Hug.
---
If Roses were black and violets were brown, my love for you would never be found, but roses are red and violets are blue, all I want to say is Happy women's day to you.
---
A beautiful woman must expect to be more accountable for her steps, than one less attractive.
---
A woman like you is precious and hard to find. Wishing you a day as beautiful as you are!
---
A woman is like a tea bag – you never know how strong she is until she gets in hot water. – Eleanor Roosevelt
---
This day belongs to you. May you prosper and stood affirm in the course of life.
---
Step out of the history that is holding you back. Step into the new story you are willing to create. – Oprah Winfrey
---
You can't give up! If you give up, you're like everybody else. – Chris Evert
---
It took me quite a long time to develop a voice, and now that I have it, I am not going to be silent. – Madeleine Albright
---
Look your best – who said love is blind? – Mae West
---
A good compromise is one where everybody makes a contribution. – Angela Merkel
---
No matter how difficult and painful it may be, nothing sounds as good to the soul as the truth. – Martha Beck
---
The best thing to hold onto in life is each other. – Audrey Hepburn
---
One cannot accomplish anything without fanaticism. – Eva Perón
---
One of the secrets to staying young is to always do things you don't know how to do, to keep learning. – Ruth Reich
---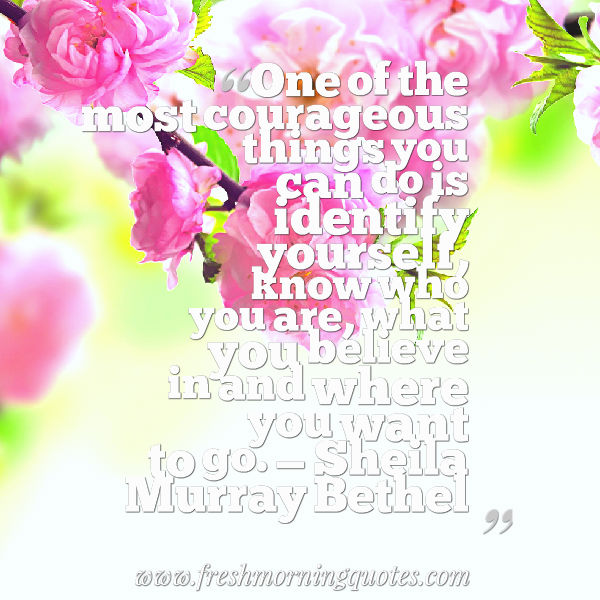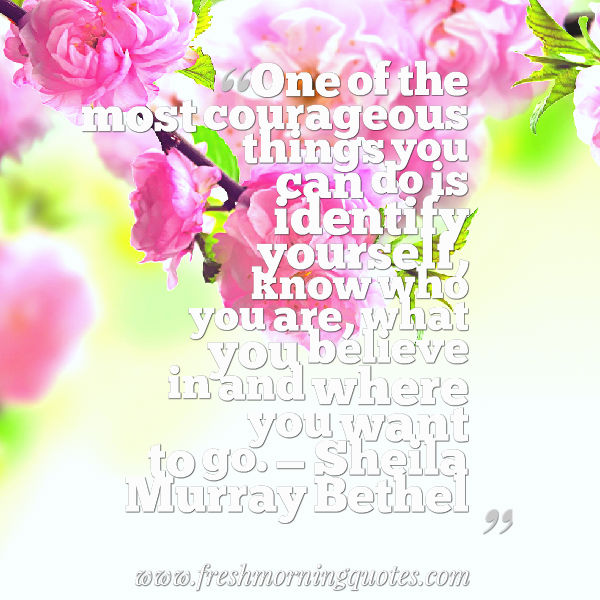 ---
I choose to make the rest of my life the best of my life. – Louise Hay
---
You only live once but if you do it right, once is enough. Mae West, actress, playwright, screenwriter
---
I learned a long time ago that there is something worse than missing the goal, and that's not pulling the trigger. – Mia Hamm
---
The difference between successful people and others is how long they spend time feeling sorry for themselves. – Barbara Corcoran
---
Never give up, for that is just the place and time that the tide will turn. Harriet Beecher Stowe, writer
---
Throw your dreams into space like a kite, and you do not know what it will bring back, a new life, a new friend, a new love, a new country. Anais Nin, author
---
Spread love everywhere you go. Let no one ever come to you without leaving happier. – Mother Teresa
---
I was smart enough to go through any door that opened. – Joan Rivers
---
When the whole world is silent, even one voice becomes powerful. – Malala Yousafzai
---
A bird doesn't sing because it has an answer, it sings because it has a song. Maya Angelou, author and poet
---
You are the one that possesses the keys to your being. You carry the passport to your own happiness. – Diane von Furstenberg
---
What you do makes a difference, and you have to decide what kind of difference you want to make. – Jane Goodall
---
Remember, all the answers you need are inside of you; you only have to become quiet enough to hear them. Debbie Ford
---
Power's not given to you. You have to take it. – Beyoncé Knowles Carter
---
You can waste your lives drawing lines. Or you can live your life crossing them. – Shonda Rhimes
---
A lot of people are afraid to say what they want. That's why they don't get what they want. Madonna, recording artist, actress, and entrepreneur
---
If you don't risk anything, you risk even more. – Erica Jong
---
If you don't like the road you're walking, start paving another one. – Dolly Parton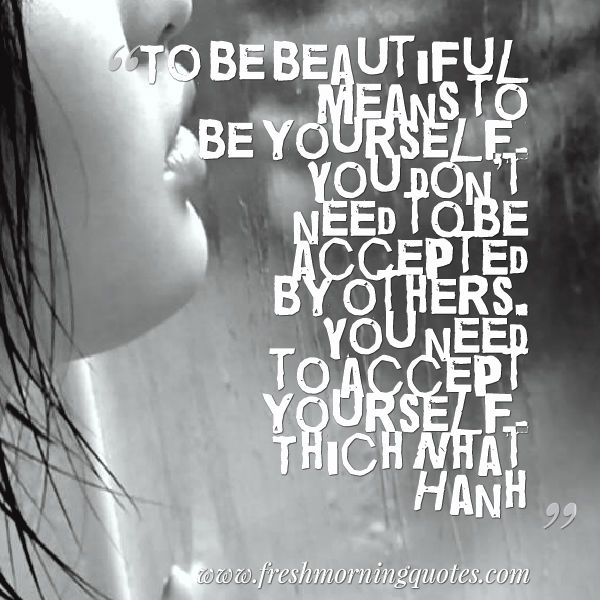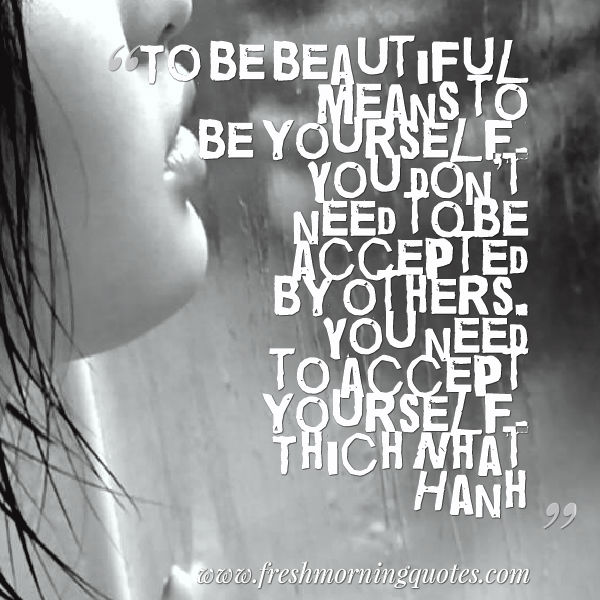 We hope you have enjoyed our list of Happy Women's day quotes. take a look at our other posts below.
See also :
80 Inspirational Quotes for Women's Day
Happy Women's Day Images for Women's Day 2022