Have you ever wondered what are the minion names and noticed who is who? Here is everything you need to know about every one of the minions.
Minions are a creation that will live in our hearts for many generations because of their unbelievable cuteness. Minions are small yellow creatures featured in Despicable Me and Despicable Me 2. They are shaped rather like tablets and can have either one or two eyes.
See also :  Funniest Minion Quotes and Pictures Of The Week

Thanks and all credit goes to collectib.ly for above image of minion names
The main minion names list
Here is the list of  main minion names character and pictures. enjoy these cute adorable minion name list below. the most famous minion names including Dave, Stuart, Jerry, Kevin, Tim, Mark, Bob, Carl, Josh and etc. read through our minion names list below.
Dave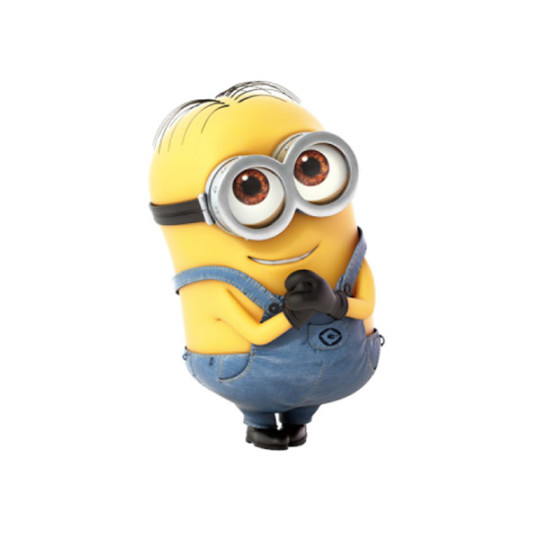 Dave is a two-eyed minion who is a lead character, especially in Despicable Me 2. He is one of the smart minions who is loving, kind, and, of course, very funny. Dave is very close to Stuart and he loves playing video games with Stuart. He also loves ice cream
Stuart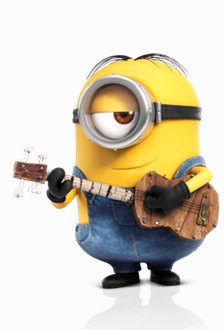 Stuart, a one-eyed minion, is a sincere and innocent minion. He has flat and center-parted hair. Stuart is playful and funny. He loves playing video games with his best friend Dave. Stuart and Dave are the minions Gru paints purple at the end of Despicable Me 2 to get into Eduardo's compound to attempt a rescue mission.
Jerry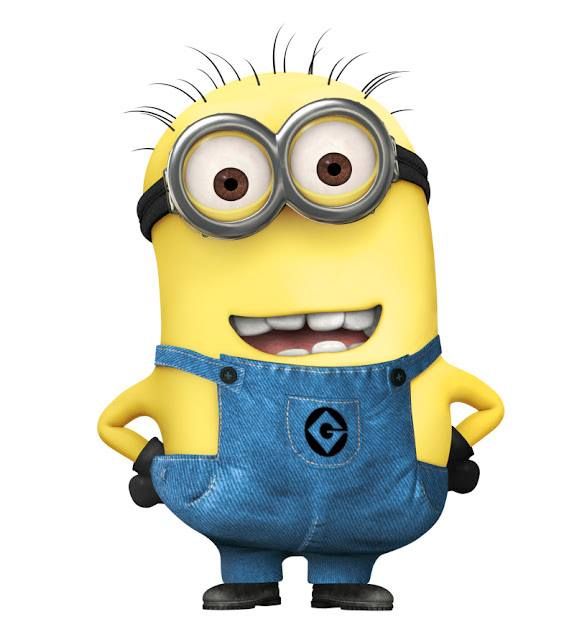 Jerry, a two-eyed minion, is short, slim and has spiky hair.  He is a very sensitive guy, as we see when Kevin teases him for being a coward. He also gets scared easily, loves music and also loves to play the guitar, as he does on the minion beach after he is abducted, and he sings a caring lullaby to the girls when Gru asks him to look after them.
Jerry accompanied Stuart to look after the children while Gru was busy with his master plan. Jerry goes "Whaaaaaaat???" after Edith maligned him in front of Gru when they were all caught playing with the toilet paper.
Kevin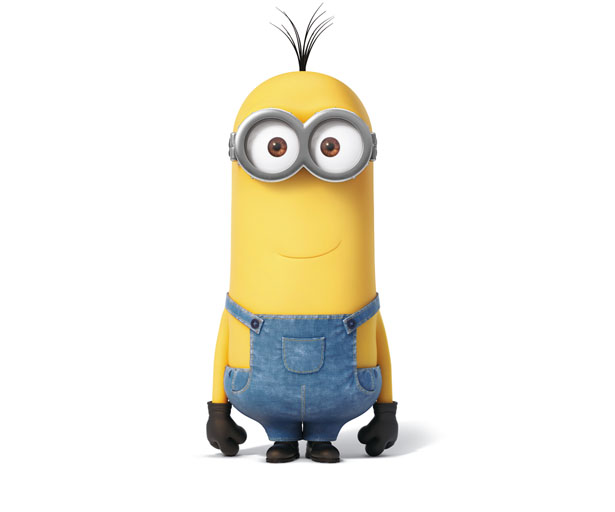 Kevin, another two-eyed minion, loves to tease others, as you can tell when he teases Jerry for being a coward. He is often seen in golf attire, so he must love the game. Kevin isn't the smartest of minions, he is transformed into an evil minion via PX-41 serum after Phil.
Tim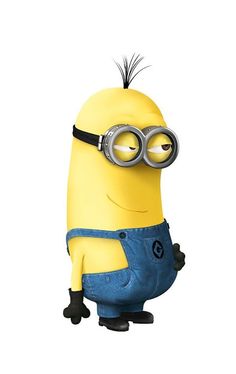 Tim is a tall two-eyed minion with a sprout hair cut. He is usually dressed conservatively, perhaps because he is a bit more mature than the other minions. In Despicable Me 2, he is bald and wears a tie. Tim loves to sing—he's the policeman when the minions perform their version of Y.M.C.A.
Tim, Mark and Phil were sent by Gru to get a unicorn toy for Agnes. Tim appeared to be the leader of the trio and disguised as the father 'Mien' as they were shopping in the mall.
Mark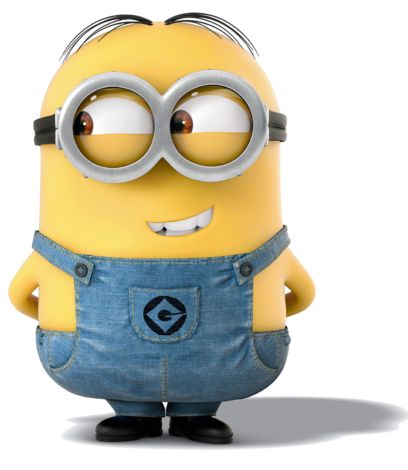 Mark is a two-eyed minion with combed hair. He is usually seen dressed up as a motherly character in the films—maybe that is the reason he is the 'mother' unlockable character in Minion Rush.
Tim, Mark and Phil were sent by Gru to get a unicorn toy for Agnes. Mark disguised as the mother and sang her heart out at the karaoke section.
Bob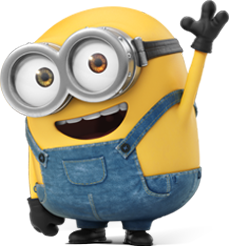 Bob's hair is Spiky. Just remember the movie moments where he was made to drink an anti-gravity serum and is currently orbiting the Earth.
Carl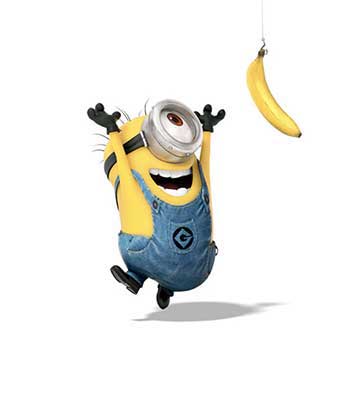 Carl is a small one-eyed minion with a short buzz haircut. he is also fun-loving and enjoys his time with other minions. He likes to skateboard and loves making noises. he is the minion you see in the fire scene: "Bee do bee do " He breaks into the room with Josh to help put out the office fire.
Josh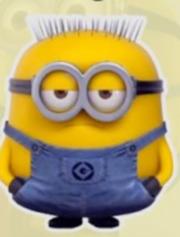 Josh is a short, plump two-eyed minion. he is very funny, especially when he is shown scanning his butt with Stuart and Larry. when Carl is doing his "bee-do" alarm, he makes an appearance wearing a fireman costume.
Phil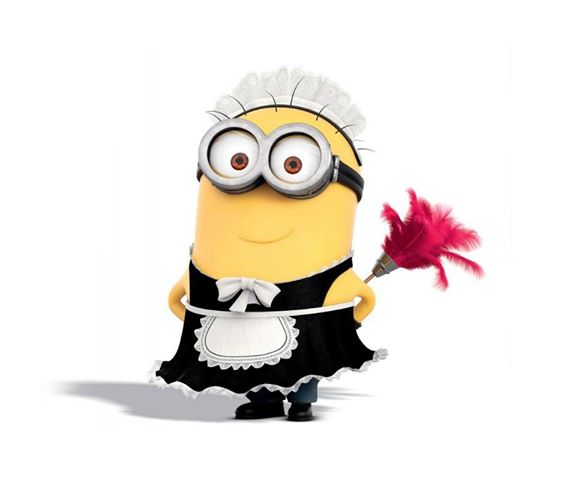 Phil, a two-eyed minion, is one of the three guys asked to get Agnes a new unicorn. He joins Mark and Tim in singing "Copacabana" in karaoke. in Despicable Me 2, he is seen wearing a French maid outfit and cleaning the house. He is sadly captured by Dr. Nafario in a bag and taken to El Macho's secret lair.
He most probably loves being kissed by Agnes. You may sometimes get Phil and Stuart mixed up because they looks almost same.
Now it's time to let us know which is your favorite minions characters? Dave, J Jerry or Phil, may be any other minion, Share your opinion in below comments. 🙂
The Cutest Minion DP for Whatsapp and Facebook
Top 10 Funny Minions Friendship Quotes